Blockchain, EESC: "A common strategy for EU immediately"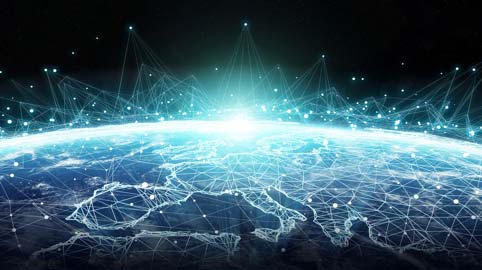 A common European blockchain strategy. Disruptive technology capable of positively transforming many sectors of society and reinventing socio-economic models which, however, needs united and coordinated Member States to solve the many points left uncovered, and to give strength and concreteness to the various experiments underway. In short, this is the proposal from the European Economic and Social Committee (EESC) officially expressed in an opinion, published in the Official Journal of the European Union on 11 February. The Committee, chaired by Luca Jahier, identifies the need for a global initiative on the blockchain that defines a common approach and vision in the EU, with an action plan that makes Europe a world reference point for the development of this technology. The EESC also points the way: to unite what has already been done so far in a single EU platform, namely the European Observatory and forum for blockchain, adding the whole world concerned such as industry, consumers and Member States, universities etc. "In order to provide a space for common learning and capacity building, a network of networks and the condition of good practice". The EESC, in tandem with the CoR (European Committee of the Regions), is a candidate for coordination, hosting the platform.

Blockchain challenges
Privacy, legal aspects and intermodality of existing platforms are, in the opinion of the EESC, the most significant challenges to face for a harmonious development of this technology. From a regulatory point of view, in fact, there would be no cross-border EU regulation that would guarantee the use of blockchain in international contexts. Furthermore, the protection of the privacy of citizens and workers creates uncertainty in the use of the blockchain. The GDPR regulation, the opinion states, was developed when this technology "was almost unknown". It should therefore be updated now. Another very important challenge concerns interoperability between the different platforms. The incompatibility of languages ​​represents a strong brake on development: ensuring interoperability should be a priority for developers. In addition, the opinion highlights the often prohibitive costs of accessing these services, in particular for SMEs. Here the suggestion is to facilitate the creation of networks of companies for a fairer use. Finally, other indications concern the need to correctly inform the general public, protect consumer rights and analyse the impact on employment.

Worldwide blockchain
158 blockchain testing projects started worldwide in 2019. The data was communicated by the Blockchain Observatory and Distributed Ledger of the School of Management of the Milan Polytechnic, which in January presented its latest report. Most of the projects are concentrated in the financial sector (67), then there are the Public Administrations (25) and finally the agro-food sector (15). Logistics ranks fourth with 11 projects, while 31 applications to the supply chain in general. By widening the look at the projects announced in the world, and not only those already developed, there are 488 blockchain and distributed ledger projects, an increase of 56% compared to 2018. In the ranking of the most active European countries, Italy is well positioned. With 16 projects it is in second place, preceded only by the United Kingdom (17). Numbers still limited, especially when compared to those of the United States (53), South Korea (31) and China (29), but which demonstrate a dynamism of businesses. Italian investments reached 30 million euros, 100% up on 2018 and, also in this case, the financial and insurance sector is the most lively, in which more than 40% of spending is concentrated. The results of the report also show that the supply chain and product traceability are also two very active areas, particularly in the agro-food sector representing 30% of the investments.

TTS Italia for blockchain
The application of the blockchain in transport and in the supply chain is among the issues addressed by the working group "The applications of intelligent transport systems for the efficiency of logistics" started last November by TTS Italia with the coordination of Clara Ricozzi, expert of the sector, President of OITA and vice-president of the Freight Leaders Council. The working group, made up of sector associations, the Ministry of Infrastructure and Transport and TTS Italia members, is also exploring solutions for intermodality, the use of fleet management systems and platooning, with the aim of finding solutions to the critical issues that characterize logistics in Italy.

This Month Focus On...
Member of the month
Projects of the month
TTS Italia partners
TTS in action
Save the date
ITS relevant tenders in Italy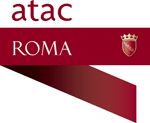 TATTILE SRL

Since 1988 Tattile has developed and produced License Plate Reader cameras for ITS & Mobility applications and Vision Solutions. A high-tech company with a strong international outlook. We have always distinguished ourselves by our sharp innovation capacity and collaborative spirit which animates the entire organization.
Today Tattile is a completely renovated company, focused to future Mobility scenarios, enriched by a young and dynamic management team dedicated to including state of the art technology into our solutions for ITS market and Machine Vision application.
Strong international projection, more than 80% of our turnover is derived from overseas (40% in Europe and 40% rest of the world), thanks to a network of top-class international System Integrators and local partners. Innovation, Customer Orientation and Flexibility are the main values of our organization. At Tattile, we are devoted to understanding our partner's needs, to provide innovative solutions, shaped accordingly to each specific situation or request.
We are fully engaged in the creation of cutting edge ANPR cameras, mainly based on AI (Artificial Intelligence), able to fulfil the most demanding applications in the ITS and Big Data Analysis market, always in compliance with strict quality standards, ensuring reliability and cost-efficiency.
https://www.tattile.com/

PROJECT OF THE MOMENT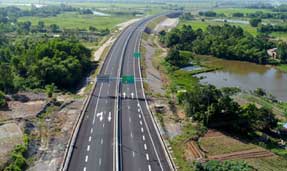 For some years now, Vietnam has been the protagonist of constant economic and technological growth. 
In this regard, an imminent project, including safety systems and traffic offences control renovation, will involve Tattile ALPR cameras through the collaboration with local partners. The devices will be installed in the North of Vietnam, creating the new backbone for road user protection and enhancing the relative driving experience.
Several Tattile systems will be used to grant road users safety, by measuring the vehicles speed in the most critical stretches of the road and by detecting red-light runners in the selected intersections. All these applications will have the common goal to reduce casualties and to protect the citizens.
In addition to the enforcement capabilities, the previously described systems will provide the detection of each transit. Those transits, together with the ones collected by fully dedicated ANPR cameras installed on the road, will allow the government to collect and use a huge amount of Big data. The latter, including license plate numbers and vehicle profiles, are useful for many security and counter crime purposes such as preventing vehicles from being stolen and tracking hit-and-run offenders. 
The project involves Tattile Vega Smart 2HD, Vega Smart Speed and Vega Smart Traffic Light cameras. These devices, equipped with embedded Artificial intelligence, are capable to perform real-time analysis without needing an external computer.
This innovative project will last 3 years… and we're just at the beginning.
For further information about our products, https://www.tattile.com/products/

THREE QUESTIONS TO…
COSTANTINO VOLPE, PROJECT MANAGER - TRAFFIC DIVISION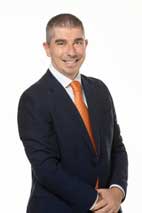 What is the biggest challenge in the transport sector right now and how can smart cameras help overcome this challenge/challenges?
The world of transport is today an uncoordinated sum of devices, communications, interactions, without any attention to the experience of the citizen and user. The future of transport is represented by Mobility as an integrated service (MaaS), which focuses on the user and his experience. User experience means data, places, people and actions. Everything that contributes to MaaS (promotion, choice of medium, medium, payment, social sharing, big data) will be strategic.
The devices that will be able to interpret this change towards the service will benefit from a scenario of easier and faster integration.
With a focus on cameras, they are candidates to become a combination of sensors and applications and will play an important role in this digital transformation. The "data fusion" between various sensors will help generate big data and feed platforms designed to improve the user experience with objectives such as reduction of pollution, lower costs, increase in passenger comfort - user, safety, punctuality.
The proposal for new sensors and applications will be rewarded if it starts with the analysis of new Customer Journey and Digital Use Case (b2c or b2b). The new objectives of products and services will no longer be functionality but above all the ability to generate data for popular analytics, dashboards anticipate models and forecasts and automate decisions.

What other uses do smart cameras have in relation to transportation?
Tattile as a manufacturer of advanced Traffic technologies, believes that the camera can be a multi-purpose device in the MaaS ecosystem (Mobility as a Service). The camera will be the engine of many applications related to:
• How I move: traffic, traffic jam, violations, bad or good behaviour, mood, habits, exceptions
• In which environment I move: weather, timetables, road signs and panels, other people, other vehicles, other devices "Who" and "Where" will be questions with complete answers with instant snapshot, trends and KPI alarms. In the past, the cameras were only "eyes". In the future, the cameras will become "intelligent units" with acquisition and decision in real-time and understanding and interaction with the environment. In this perspective, Tattile is facing the challenge with new applications and new products under the sign of artificial intelligence and big data.

What do you foresee for the future of smart cameras?
V2X will be the backbone to host all this data and feed new applications. The camera will be integrated into this ecosystem and will communicate and report events, images and suggest decisions or send an alert. The cameras can also play a key role as virtual sensors, replacing other sensors and using artificial intelligence to provide understanding, interpretation, suggestions for the city manager, the police mission planner, the toll companies. All these "actors" will request an application with specific profiling (dynamic and selective toll, in the local police team, adapted smart city environment).
The toll fee may become based on your behaviour because you drive safely and at an average speed causing less pollution and asphalt consumption.
The police could be where necessary, if necessary, in a number necessary because the cameras will communicate place and behaviour.
The city will witness the communication between the devices, where the traffic light will see pedestrians and queues and regulate traffic; the weather conditions (light, temperature) will suggest the speed behaviour and the change of transport, since the transport will be autonomous, shared and connected.
C-ROADS ITALY 2

Being a part of Intelligent Transport Systems, cooperative ITS (C-ITS or cooperative systems) encompass a group of technologies and applications that allow effective data exchange through wireless communication technologies between components and actors of the transport system, very often between vehicles (vehicle-to-vehicle or V2V) or between vehicles and infrastructure (vehicle-to-infrastructure or V2I).
At the moment of facing actual deployment of C-ITS, there are many important standing issues of different nature still unresolved, in any case, the provision of C-ITS services will require cooperative technologies allowing vehicles to communicate with other vehicles and with infrastructures.
Even pilot deployment is always a local or national task, cooperation resulting in agreements important for a sustainable implementation of a pilot infrastructure within different environments needs to be done in a neutral pan-European environment.
Member States across Europe install C-ITS pilot sites needed for the testing and later operation of "Day-1-Use- Cases" and "Day-1.5-Use-Cases" recommended by European Commission's "C-ITS platform".
Urban ITS infrastructure has grown organically over several decades; integrating Cooperative Intelligent Transportation Systems into existing urban transport environments will require a new drive toward standardization in Europe.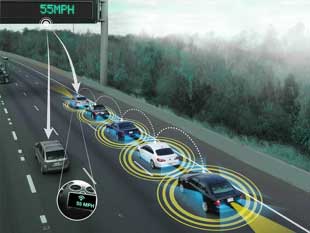 The deployment of C-ITS services in urban areas across Europe will require the involvement and support of a wide range of public and private actors all of which have unique roles and responsibilities.
In particular, both Member States and the European Commission have a role to enable the appropriate financial and technical support to facilitate C-ITS deployment.
The main goal of the "C-Roads Italy 2" Action is to study and pilot, principally in real urban traffic conditions (Torino, Verona and Trento Municipality are involved), a set of "Day1" and "Day1,5" C ITS services as recommended by the EC C-ITS Platform as for example:
• Green Light Optimal Speed Advisory (GLOSA) [C-ITS Day 1 service]
• Traffic signal priority request by designated vehicles [C-ITS Day 1 service]
• Signal violation/Intersection safety [C-ITS Day 1 service]
• On street parking management & information - [C-ITS Day 1.5 service]
• Traffic Information and Smart Routing -[C-ITS Day 1.5 service]
That implies the infrastructure upgrade and the integration of V2I C-ITS service and V2V information also with vehicle control strategies. Vehicle connectivity can extend vehicle's awareness of the traffic scenario for increased safety and traffic efficiency.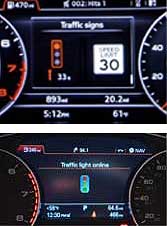 The communication design and architecture to connect V2I will be based on hybrid solution (Short range ITS-G5 and cellular long range communication).
C-Roads Italy 2 is part of the European platform called "C-Roads Platform" which brings together all the national C-Roads projects of the various Member States that work for the implementation of C-ITS services.
The objectives of the C-Roads Platform are aimed at defining functional, technical and organizational requirements to ensure interoperability and harmonization of C-ITS services between national pilot projects across Europe. Currently, there are 18 countries (Austria, Belgium, Czech Republic, Denmark, Finland, France, Germany, Hungary, Ireland, Portugal, Slovenia, Spain, Sweden, Holland, United Kingdom, Greece, Norway and Italy) where, through the C-Roads projects, there are pilot sites to test and make the "Day 1" and subsequently "Day 1.5" services available as defined by the "C-ITS Platform" of the European Commission.
Within C-Roads Italy 2, a number of C-ITS Day 1 and Day 1.5 service will be tested, which are expected to have positive impacts on transport, the environment and the economy.
Quantitative assessment impacts of C-Roads Italy 2 services will be made on impact areas such as transport (i.e. based on improved individual mobility and congestion reduction criteria), the environment (i.e. based on emissions reductions and energy efficiency criteria) and economy
Intelligent Transport Systems (ITS) have enabled operators of urban transport networks across Europe for many years to manage traffic.
C-ITS as the next generation of ITS, has the potential to play a significant role in helping cities address the problems associated with growing urbanization. This cooperative element enabled by digital connectivity is expected to significantly improve road safety and traffic efficiency, by helping the people take the right decisions at the right time and adapt to the traffic situation.
C-Roads Italy 2 started at the end of 2018, and will end in December 2023. Under the national Coordination of the Ministry of Infrastructures and Transport, the following public and private implementing bodies are involved (in alphabetical order):

• ALMAVIVA
• Autostrada Brescia-Verona-Vicenza-Padova
• Centro Ricerche FIAT
• Comune di Torino
• Comune di Trento
• Comune di Verona
• MOVALIA
• North Italy Communications
• Politecnico di Milano – Dipartimento di Design
• Telecom Italia
• TTS Italia

With specific detailed articles in order to provide more information and status of the planned activities.
For more information: a.iavicoli@nicomsrl.it

PRIVATE eCALL: VIASAT - PIONEERING SAFETY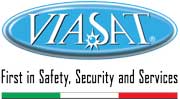 WITH THE HELP OF AUTOMATIC EMERGENCY CALLS IN CASE OF ACCIDENT
There is never enough talk about safety for people on the move. The private eCall, a technological alert service to guarantee urgent medical assistance to drivers involved in road accidents, becomes a systemic project in Italy thanks to the renewal of the agreement between AREU (Regional Agency for Emergencies and Urgencies) and TSP Association, an organization belonging to Confindustria Digitale, of which Viasat Group is one of the founders.The agreement, which regulates access to emergency call services provided by the Single Response Center NUE 112, in concert with the MISE, will allow the requests for emergency medical intervention to be routed to the emergency call center within a very short time to First Aid closest to the crash.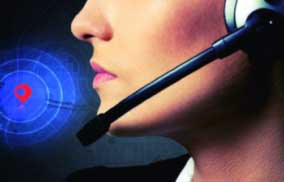 Viasat has been providing this service to its clients for several years now, in the form of insurance black boxes and satellite alarms, guaranteeing H24 support in case of accident, thanks to its Operations Center. When the on-board system detects a collision, it immediately sends an automatic alert to the Operations Center, which can then connect hands-free with the driver (especially for windscreen mounted devices such as sosCall) to check the situation and send help if necessary. The logic is precisely that of being able to intervene quickly even when, due to an accident, the driver suffers a damage or impediment such that he cannot call for help. The timeliness of the intervention is crucial: delaying help even a few minutes can mean not saving an individul's life.

For more information: https://www.viasatonline.it/
Atac: two million trips with tap&go
With a press release, Atac, TTS Italia founding member, has released the data of tap & go, the payment method allowing to use contactless payment cards on the turnstiles of subways and railway stations on the lines managed by Atac in Rome. The company says that since 18 September, when the service was activated, 1.7 million taps have been recorded at the turnstiles of the stations, which correspond - given that a good part of these taps also originate travel by bus or tram - to over 2 million total trips. Atac speaks of commercial success dictated by simplicity, speed and ease in the use of the service. The purchases of bits made with tap & go in fact represent about 10% of the total of bits validated, for the first time, on the underground.
In detail, the top ten stations by number of taps at the turnstile represent 40% of the total taps recorded in February 2020. At the top of the ranking we find the Termini metro station (A and B) with 175 thousand taps, followed by Spain, with 100 thousand and from Ottaviano with more than 75 thousand. Flaminio, Colosseum, San Giovanni, Bologna, Repubblica and Lepanto follow. Furthermore, in the five months observed between September 2019 and February 2020 there is a positive trend in the use of the service. Comparing the first month of the project, between September and October, with the last month, between January and February, the increase in the use of the service is in fact more than 140%. As for user satisfaction - the note concludes - in a survey conducted by the Moovit mobility app among its users, it appears that over 91% of the people who used tap & go rated the experience positively. 85% of this sample declares to be ready to use it also in the future. 88% are interested in extending this service also to surface vehicles. Tourists also like the new service. Among the nationalities of travelers who have used the most tap & go are, in order, the United Kingdom, Germany, Russia, Spain, Holland and France.
Source: Clickmobility
From Scania new electric vehicles for the urban transport
Norwegian wholesaler ASKO is deploying two battery electric Scania distribution trucks in its operations in Oslo, Norway. This pilot marks another milestone in the cooperation regarding electrified solutions for heavy transport between Scania, TTS Italia ordinary member, and ASKO.
The results from Scania's hybrid vehicles using electric mode in city centres are positive, so it makes sense to start with fully electric battery-powered trucks in city distribution. With the battery technology that is currently available, battery electric trucks need to drive shorter distances and be able to recharge batteries. In city distribution, this can be done while loading or unloading goods. The two trucks that will go into ASKO's operations have a battery capacity of 165 kWh, giving them a range of 120 km, and are charged by 130 kW cable charging.
"In the long run, electrification will be key to achieving a sustainable transport system for heavy vehicles as well. On the journey, it is as important as ever to work with customer-near development to understand the impact on the customers' full operations, not only making sure that a technical solution works and the electricity that charges the batteries is sourced from renewable energy. That is why we are pleased with yet another important project together with ASKO," says Karin Rådström, Head of Sales and Marketing at Scania.
Scania is continuing to invest in and develop electrified solutions and it will not be very long until we reach a tipping point where electrification for heavy transport will become a sound stand-alone investment for our customers. However, we are not quite there yet. This project received financial backing from Enova, which is a state enterprise owned by the Ministry of Climate and Environment in Norway.
"Scania has taken an active part in the development of batteries and battery cells, in our own research, through partnerships and with customers. It is an area where we expect significant progress in the next few years, including improvements that will cater for varying transport assignments while keeping the total cost of ownership for our customers in mind," says Rådström.
As always, Scania's work is based on a modular approach. In the battery electric trucks deployed in ASKO's operations, the internal combustion engine in the powertrain is replaced by an electric machine, powered by rechargeable batteries.
Scania's approach to electrification involves researching and developing a broad palette of solutions. This includes different kinds of bio-fuelled hybrid-electric technologies, as well as fully electric trucks and buses. Scania also works with electric vehicles that can be charged in different ways, ranging from plug-in charging, to pantograph-charging standing still or on the move through electrified roads, or charging through hydrogen-powered fuel cells.
Source: Scania
Geotab introduces EV Battery Degradation Tool, providing assessment and comparison of electric vehicle battery life
Geotab, a global leader in IoT and connected transportation, and TTS Italia ordinary member, announced the launch of its EV (Electric Vehicle) Battery Degradation Tool which, through aggregated data collected from 6,300 electric vehicles (EVs), offers a comparison and assessment of battery health in EVs over time. Announced at Geotab Connect 2020, the easy-to-use tool leverages data processed from EVs representing 64 makes, models and years to help showcase how real-world conditions influence battery health. The findings suggest that if degradation rates remain constant, most batteries will outlast the usable life of the vehicle and go on to provide energy storage for many more years.
Electric vehicle battery health has a direct impact not only on maximum usable range over time but also the vehicle's residual value. Geotab's EV Battery Degradation Tool examines real-world performance of EVs over time and provides a detailed comparison across different makes and models to help facilitate informed purchasing decisions.
"Considering we are in the early stages of EV adoption, the health of the battery has been a top concern for fleet owners and individuals," said Matt Stevens, VP Electric Vehicles at Geotab. "From a life-cycle perspective, battery health is key since it is the most expensive component in an EV and impacts vehicle range. With Geotab's free EV Battery Degradation Tool, fleet operators, early EV adopters and those considering the purchase of an EV will have the information they need to make more informed driving, maintenance and buying decisions moving forward."
A brief overview of Geotab's findings:
• If current degradation rates are maintained, the vast majority of batteries will outlast the usable life of the vehicle.
• The average decline in energy storage is 2.3% per year. For a 150-mile EV, owners are likely to lose 17 miles of accessible range after five years.
• Batteries with good thermal management show slower degradation.
• Battery-powered vehicles with bigger state-of-charge buffers result in a longer lasting battery pack.
• Higher vehicle use does not necessarily equal higher battery degradation.
• Vehicles driven in hot temperatures show a faster decline in battery health.
• The use of direct-current (DC) fast-chargers appears to speed up the process of degradation but there is not much difference in battery health based on frequent use of Level 1 versus Level 2 charging.
"As the world's largest commercial telematics company, Geotab is committed to providing its customers and partners with cutting-edge solutions that deliver actionable results," added Stevens."Together with our global ecosystem, we are focused on consistently delivering on our promise to help businesses improve vehicle performance and safety, increase productivity and reduce environmental impact."
Founded in 2000, Geotab processes over 40 billion data points a day from more than 2 million connected vehicles across the globe. Named the top commercial telematics provider worldwide by ABI Research, Geotab is a proven leader in IoT and connected transportation, providing actionable insights to businesses of all sizes in order to help them better manage fleets and make data-driven decisions. Geotab's key industry differentiator is its open platform solution, which promotes a network of cooperation, enabling businesses to integrate Geotab data into any system regardless of business size or operational needs.
For more information on Geotab's EV Battery Degradation Tool, including how to access it, visit: https://www.geotab.com/blog/ev-battery-health/.
Source: Geotab.
myCicero with Atac for a greener Rome
Last July myCicero took the front row alongside Atac in the experimentation that saw Rome, first in Italy and second in Europe, in the fight against plastic through incentives to use public transport. The citizens of the capital responded enthusiastically to the initiative: the considerable appreciation of the "+ Ricicli + Viaggi" (the more you recycle, the more you travel) project generated long lines for citizens who often had to take a long time to deliver the bottles. To speed up the transfer operations, new, more capacious and more performing machines will be installed in a greater number of metro stations. The numbers testify to the success of the initiative: the users of the app recycled over 2 million bottles in just 7 months and in exchange received from myCicero credits for the purchase of travel tickets for sale on the app. myCicero was the first app, and to date the most popular, which has allowed many Italian cities to start their digital innovation journey towards true smart mobility: today the app allows you to pay for parking in over 160 Italian municipalities and to buy the ticket from over one hundred public transport companies.
Source: MyCicero

Pluservice wins tender for car sharing service in Rome
Pluservice, TTS Italia ordinary member, has won the tender issued by RAI (Italian Television Service) for the supply and maintenance of a software for the RAI car sharing service. The tender includes a software for the company fleet management as well as web portal and assistance service.
Source: TTS Italia

Roma Servizi Mobilità: published the mobility report for 2019
Roma Servizi per Mobilità, TTS Italia ordinary member, has published the 2019 Mobility Report, which reports on the transport situation in Rome and the use of public transport for citizens' movements. The document is divided into 6 main sections: it describes the socio-economic structure of the city and its demographic composition; notes the mobility offer in the area, both in terms of infrastructure and with respect to the services provided; shows the main tools for regulating urban traffic; analyzes the demand for urban mobility and the movement habits of citizens; emphasizes the effects of private mobility and the issue of road safety; proposes a comparative reading by Municipalities, through the main urban mobility indicators used.
As reported, Rome with almost 3 million inhabitants on an area that alone accumulates as much as that of the seven most populous municipalities in the country, is a powerful attraction for the neighboring metropolitan area such as for the entire region, of which it owns 60% of the total population. A city with a road network of 8,000 km including 1,300 km of main network, on which 370,000 private vehicles per day during peak hours insist, for an average speed of 18 km / h, while for LPG cars the average speed is it attests to 14 km / h.
The collective mobility offer is developed with 362 surface lines on a network of 8,400 km and 4 subway lines for 60 km of network: the LPG service in 2018 provided 21 billion parking-kilometers and 158 million cars- kilometer. There are also 3 railway lines licensed to the urban area (55 km of network), the extra-urban Cotral lines, which also serve some portions of the urban territory, and 8 local Trenitalia railway lines that insist on the territory for a total of 70 relationships served. The Capital also ensures alternative or supplementary sustainable mobility solutions to the private vehicle: in Rome there is a Car Sharing service that can count on 2,300 cars, of which 650 with electric drive; a cycle network that runs for 242 km and on which a large branch and expansion plan is underway to facilitate interchange with public transport is practicable.
The use of public transport remains one of the weak points of the capital's metropolitan transport system: according to the Report, only 21.2% of journeys (1.1 million in total, also in combination of various means) take place by bus, trams or metros of the public service. This is the summary framework provided by the Report: the survey describes a city in which more than 5 million journeys take place per day (typical weekday), of which over 50% with private cars, 20% with public transport and collective means, 18% on foot, 1.5% by bicycle, and the choice of the other transport solutions offered is only residual.
The Report underlines that private mobility is subject to restrictive rules both in terms of circulation in central areas, and for parking regulation, and specifies that 6 Limited Traffic Zones (ZTL) are set both night and day with limited and controlled access from electronic gates; charging for 75,000 parking spaces on the road and 18,000 free parking spaces in rotation; there are also 15,000 parking spaces in exchange car parks with LPT and 1,600 reserved parking spaces for the loading and unloading of goods.
Source: Ferpress
Scania: a lateral detection system for safer vehicles
Scania, TTS Italia ordinary member, introduces the lateral detection functionality that uses two different systems. These allow to avoid or reduce the seriousness of accidents, caused by possible human errors, in which contact between the vehicle and other road users can occur. The two systems work in parallel and partially overlap, although they focus on different aspects. Pedestrians and cyclists are the ones who will derive the greatest benefits from the extra "eyes" that Scania, with the help of radar and cameras, provides to its trucks.
Advanced driver assistance systems (ADAS), such as lateral detection, help the driver to constantly check the blind spots on the sides of the truck. The most common accidents occur when a left-hand drive truck turns right at an intersection, while a cyclist tries to get past the truck right on the right. If a cyclist (or pedestrian) enters the risk area, the system warns the driver with a light signal on the front pillar and an acoustic signal.
Scania's new side detection system helps avoid or mitigate the severity of accidents caused by human error. Weak road users are the ones who will benefit most.
Although the Blind Spot Warning system is designed to warn drivers of the presence of "hidden" cars in the blind spot, it can also warn of cyclists or pedestrians.
Source: Megamondo.

Scania at Samoter in Verona
Scania, TTS Italia ordinary member, announces its presence at Samoter, the international exhibition of earthmoving and construction machinery, which will be held in Verona from Saturday 21 to Wednesday 25 March. Participation will be with a dedicated area, in which innovations and new sector technologies will be highlighted, with particular attention to sustainability. A participation in style, with a stand (Hall 7, stand C1-C4) of 800 m2 which will represent a meeting point for all visitors to the fair. Samoter will be an opportunity to get to know the new 540 hp 13-liter engine, an ideal solution for those who need more power for their transport operations; on display, among others, a vehicle with G cab equipped with a rear tipping tank. There will also be an area dedicated to the Swedish group's engines at the Scania exhibition space. The exhibition space will be animated with different events and moments of study, during all the days of the event, it is an open platform for meeting and exchange where you can meet company representatives and get to know the Scania world in depth.
Source: Scania

Tiemme: contactless payment growing in Siena
The balance of the first six months of the Tiemme Pay and Go project, in Siena, is positive and growing. The system since September 2019 has seen the introduction of the payment of travel tickets on board with contactless bank cards on the urban fleet of Tiemme, TTS Italia ordinary member.
In fact, an analysis of the data collected on the entire Siena urban services basin shows that the ratio between tickets made with the new system and with the classic method exceeds 15% of cases. A growing trend, appreciated both by resident users and by occasional and tourist users, including foreign ones, as can be seen from the detail of the bank cards used to make the payment.
Pay and Go, in fact, allows you to pay your ticket directly on board the bus, paying with your contactless bank card, without any increase in cost and without having to make complicated registrations. In fact, it is sufficient to "bipp" by bringing your card closer to the new state-of-the-art ticket printers at the time of boarding.
Source: Ferpress


2020 will be the year of the electric car
2020 will be a turning point for the electric car market: all the major manufacturers, from Volkswagen to Mercedes, Toyota, PSA, Renault, will bring dozens of new electric car models onto the market. After major investments and years of research, in the wake of a high attention to the issues of environmental sustainability, the availability of new digital technologies and the optimization of the production models, we are finally ready for the big launch of the electric car. However, we are only at the beginning of a new economic cycle, and investments as well as innovations (especially on the autonomy front of electric vehicles) will continue for a long time. If in Europe, where 290,000 electric cars were sold in 2019 (the double compared to 2018, according to Acea), Holland and Germany lead the market, respectively with 67 thousand and 63 thousand cars sold, in China, despite a decline in the total number of vehicles sold in the last 2 years, electric car sales are now over 1.2 million per year. In addition, the Chinese Minister of Industry said last December that China plans to make electric vehicle sales equal to ¼ of total auto sales by 2025.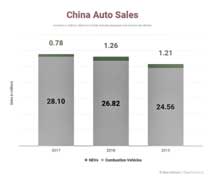 The transition towards decarbonisation, the advent of self-driving cars, the emergence of shared mobility solutions: these will be the trends of future mobility, of which we will have to analyze the economic, technological and cultural impacts, to achieve a New Mobility which is both sustainable and fair, inclusive and low-polluting.
The path is traced. In terms of electric cars, a decisive factor to guide their diffusion will be the availability of infrastructure. To date, it is China, the Netherlands and the United States that have been most equipped with recharging systems: in China, recharging points, or electricity columns, grew by 61% during 2019, reaching over 1 million unit. In Europe, however, we are far from these results: in reality, 3 million public stations would be needed to recharge over 40 million electric cars expected by 2030 (according to the estimates made by Transport & Environment, TE, an independent organization that studies the evolution of European car market).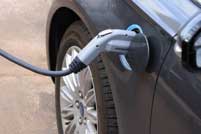 Instead, at the end of 2019, among all the EU States there were only 185 thousand columns with public access. To achieve the goals set with the decarbonization plans, the new charging network would require average investments of 1.8 billion euros per year, from now to 2030 (according to TE). For Italy, indicated as one of the main European markets, this will mean acquiring 300 thousand public charging stations by 2030, a number to be compared with the approximately 8,200 columns installed to date, between public and private, most of all in Northern Italy.
Surmounting the obstacles that hold back these developments, and promoting the arrival of new models of electric, sustainable, shared and connected mobility, is now a priority at National level.
The "SMART & CONNECTED MOBILITY SUMMIT 2020" event, organized in Milan by The Innovation Group on March 13th, 2020, and sponsored by TTS Italia, aims to create a solid debate among all Stakeholders, from the automotive industry, to the rental, the car sharing, insurance and Smart City Managers, to understand the evolutionary scenarios of a sector in constant change and to identify which will be the best strategies to implement.
By: Elena Vaciago, Associate Research Manager, The Innovation Group

What did we learn on/from MaaS? The 3rd MyCorridor workshop is taking place inmAmsterdam
The third and final workshop of the European project MyCorridor, funded by the European Commission under the Research and Innovation Program Horizon 20202 and focused on MaaS - Mobility as a Service, will be held in Amsterdam on 13 March. Among the partners, also TTS Italia.
By gathering MaaS suppliers from various European cities in order to accelerate travel times and promote ecological choices in transport, the MyCorridor project aims to facilitate sustainable travel through the development of an innovative MaaS platform.
During the workshop, the closing event of the project, the MyCorridor team and the invited stakeholders will share valuable information on the future of mobility, based on the experiences acquired through the MyCorridor project.
For more details and to register (free and mandatory), click here

TTS Italia at work for MaaS: an opportunity for Smart Mobility
With over 50 participants between companies and sector associations, on January 29, in Rome, TTS Italia launched a new Working Group dedicated to MaaS - Mobility as a Service.
Recently in Italy too, initiatives have been promoted, or are being defined, aimed at offering the user customized mobility solutions tailored to their needs, allowing to purchase, by making a single payment, packages of mobility services, thanks also to the growing diffusion of innovative payment systems. However, these are often local initiatives.
In order to encourage a widespread diffusion of MaaS services on the national territory, greater harmonization and interoperability of the different mobility services that make up the MaaS services are appropriate.
Thus was born the Working Group on Maas, coordinated by 5T, TTS Italia ordinary member and in-house company of the City of Turin, Piedmont Region and Metropolitan City of Turin, which deals with technologies for the management of mobility in Turin and in Piemonte region.
The ultimate goal is to analyze and discuss which are the main enabling conditions necessary for the development and diffusion of MaaS services in Italy and, therefore, to propose general guidelines for the definition of harmonized and interoperable MaaS services.