News on GDPR
GDPR is a new European regulation which will govern how data is communicated, managed, stored and forgotten It will enter into force on 25 May 2018, setting the legal framework to ensure European citizens get to decide who can access their personal data and contact information. As a result, users will no longer receive any news from TTS Italia after this date, unless they opt in. Therefore the user can decide to continue on receiving our communications by clicking here and quickly registering.
The process takes only a couple of minutes and, once completed, means you will continue to receive news from us on the latest transport industry news, policy changes and events.
For any further information on GDPR, click here.

This month focus on...

Damiano Frosi, Director of the Contract Logistics Observatory "Gino Marchet" of the Politecnico di Milano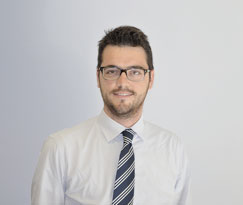 The Contract Logistics Observatory of the Politecnico di Milano has recently studied the technological innovation in the logistics. What are the main trends?
I would say that basically we can identify two. One is the one we studied in the past year, that is the great technologies that are making transport and logistics greener, I refer to solutions like LNG engines or trucks with lithium batteries for warehouses. Great technologies that will make this sector more environmentally and economically sustainable. The other mega trend concerns the Apps for smartphones. This is a very new phenomenon in this sector: large companies have adopted solutions that can be managed through mobile phone apps only in the last year. Now small and medium-sized businesses are coming. These applications have had the advantage of cutting costs, can be used with any device and in many fields: ranging from monitoring the goods to communication between the driver and the company or with the customer until the temperature control, of humidity of the goods, of the impact and so on. In short, just a smartphone in your pocket, which we all now have, to get a lot of information.
The use of app with geolocation has raised privacy issues. How do you think they can be solved?
It is true that some trade unions have reported problems related to the privacy of workers, but the key point is that we are talking about tracing the path of a vehicle, not a person. These systems allow those who request it to disable geolocation in the event of a break or a vehicle stop. In this way, there would be an information hole which, however, would not compromise the final objective of communicating arrival, loading / unloading or release times. We hope that the Privacy Authority will soon be able to take a unique position on this topic. Currently, each operator must individually request the validation of their application to the authority.
What are the other most requested solutions?
The technologies aimed at the digitalization and the dematerialization of transport documents are having great diffusion and impact. Beyond the benefit of eliminating paper, with this process we have the opportunity to have available many data that can be processed for any company and collective analyzes. This is a fundamental step in a sector that does not have much data to think about. Another great achievement is the collaborative platforms: these are horizontal solutions that can put in contact suppliers, logistics operators, carriers and customers to optimize the flow of communication and therefore the movement of goods. Finally, the Internet of Things, for which the first step was the RFID, today manages to trace the entire journey of the goods. If on the industrial level the work has been tracked for some time, the logistics is approaching now with information on each step of the journey. From the warehouse with solutions that mark the entry and exit of goods, smart pallets and systems able to guarantee the conservation and safety of the product. In short, a flow of information aimed at making the chain truly more efficient and raising its quality.
What is the decision-making process within companies? Which and how many of these innovations are "imposed" by the client? And what are the offered and adopted by the logistics world?
Generally the input comes from the client who asks for more control over the transport and storage of goods. Or they are brands that are attentive to the green aspect, and which look favorably on ecological solutions from their partners.
There is much talk of process automation and autonomous driving. Can we mention a temporal panorama? How do you see the logistics in 10-20 years?
There are very fascinating scenarios already in place. It is the case of a small Apulian start-up that is experimenting the delivery of food in disadvantaged areas with a drone. Or the robot that brings the package home that is already a reality in Cremona. However, we are more inclined to think that the true innovations of the future will be less evident as it aims to bring efficiency to communication. I refer, for example, to chat boxes, an artificial intelligence able to give information to the courier or to the client. The optimization of flows goes through greater integration and a high information exchange. Also the traceability of the goods will have a strong role: to guarantee the quality of the made in Italy product there is not only the industrial process, but also the logistic management that has to certify its own quality.
More in general, how is the freight transport and logistics world evolving?
There are three elements that are causing great changes in the world of logistics and freight transport. They are the speed required for deliveries, real time information on travel and small orders, due to the great development of eCommerce. These are the innovations on which to base innovation in the coming years.
Who is Damiano Frosi. He graduated in Management Engineering, with specialization in Operations & Supply Chain Management, at the Politecnico di Milano. In 2011 he attended a post-graduate course in logistics and in 2016 he received a Master's Degree in Management at the MIP - the Business School of the Politecnico di Milano. Since 2008 he collaborates with the Digital Innovation Observatories of the Politecnico di Milano and is currently responsible for developing relations with companies. Since the end of 2010 he has been involved in Research and Advisory in the Logistics area, Operations & Supply Chain Management and is the Director of the Contract Logistics "Gino Marchet". In 2016 he launched an Observatory on the Smart AgriFood theme.
This month focus on...
Member of the month
Projects of the month
TTS Italia partners
TTS in action
Save the date
ITS relevant tenders in Italy
Sent to 4.111 Members

OPENMOVE

OpenMove mission is to design and develop high impact software solutions for Intelligent Transportation.
The company is composed by professionals with skills in software development (software architecture, UX design, web and mobile development, system management), business (project management, business development, tender management) and domain expertise in smart mobility.
The company develops both off-the-shelf solutions to OpenMove brand, both customized white-label solutions tailored to the needs of premium customers.
OpenMove has customers in 6 different countries in the world. Collaboration with large public and private companies operating for decades in the world of transport allows OpenMove to evolve its expertise to have a strong technological and operational impact, developing products that answer promptly to customer needs.

Product in the spotlight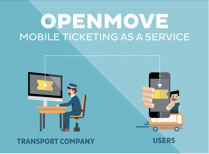 The core product is OpenMove, a suite of software solutions for Mobility-as-a-Service composed by mobile and web applications designed for users, transport agencies, inspectors and sellers. OpenMove handles ticketing from end to end and helps transport and parking agencies to sell more tickets, to reduce operating costs and optimize their services.
The ecosystem is composed of three products which are mutually interconnected:
OpenMove ACT, the app for field personnel to perform sales and inspection

OpenMove WAY, the app for users to purchase tickets autonomously, when and where they need
OpenMove ATLAS, the web admin platform for a full control in real-time on the ticketing system
OpenMove is an end-to-end solution that works as-a-Service and does not require setup and configuration, dedicated hardware or any specific technical competences.

OpenMove ACT is the multipurpose tool for field personnel, an ideal tool to sell and inspect tickets via smartphone. The personnel of a transport or parking agency can seamlessly work on the field thanks to an Android device paired with a Bluetooth printer. It allows to:
print tickets thanks to the portable Bluetooth printer
inspect and validate tickets with the smartphone camera
OpenMove WAY is a new digital sales channel: the mobile app allows users to buy tickets autonomously; this results in less pressure for the ticket machines and offices, providing everyone with the advantages of a complementary digital sales channel. Digital users will be able to find and buy tickets directly from their smartphone, whenever and wherever they want.

OpenMove ATLAS is the control centre of the entire ticketing suite.
The admin platform enables to easily:

create and publish tickets to be sold via the apps for users and operators
manage the personnel provided with the app for operators
monitor sales in real-time, also thanks to stats, charts and heatmaps/li>
exchange data with already existing 3rd party information systems
optimize ticketing service, causing a consequent income growth

Two questions to OpenMove
What are the strengths that make OpenMove unique?
MaaS solution able to provide with door-to-door capabilities:

- intermodal journeys
- multiagency
- multiple mobility services
- information + ticketing

Easy onboarding of new mobility services and pricing models
Quick to roll out: few days for a pilot, available also with SaaS model with no setup costs
Modular solution deployable on cloud or on premises, available also as white-label, quick deployment and integration with 3rd party environment
Robust, scalable and adaptable: high availability and scalability, hardware agnostic, no legacy system
State-of-the-art anti-fraud mechanisms
Which customers does OpenMove currently have?
OpenMove solution is used by public transport operators such as Trentino Trasporti and Trenitalia - the Italian railway company -, by private bus operators such as Autostradale, AirportBusExpress and Starfly and by tourism operators such as Trentino Marketing and APT Campiglio. Use cases encompass ticket sales in digital format, printing and sales of paper tickets and integration with 3rd party platform for users access and data exchange. The system processes now €2M per month, handles over 200.000 tariffs and has 70.000 operating hours per month.
The company has expertise in working in partnership with industry leaders such as Ericsson and PTV Group for design and development of large combined solutions for ITS. OpenMove has been awarded multiple times as best innovation in Italy for Public Administration: eGov at Smay, ForumPA and EGS - Mind the bridge. It is featured as best practice of re-usage of public data by W3C and it has been awarded by European calls Finodex, Creati-Fi, frontierCities2 and EIT Innovation Activity.

Benchmarking innovation diffusion in the Intelligent Transport Systems sector in Europe and the US. A focus on Sharing Mobility, Mobility-as-a-Service and Connected and Autonomous Vehicles

Within the framework of the EU-funded NEWBITS project, a benchmark analysis of ITS innovation diffusion has been performed for three specific areas of ITS innovation: 1) Sharing Mobility, 2) Mobility-as-a-Service (MaaS), and 3) Connected and Autonomous Vehicles (CAV's).
According to this benchmark analysis, the critical aspect to consider in both the EU and US to boost diffusion of sharing mobility innovation can be found in overcoming the critical mass barrier and this has been done in several cases by making massive use of tracking technologies and social networks. Additional success elements are increasing interoperability and allowing data sharing among platforms, incentivizing multimodal transport integration, extending pre-tax benefits, establishing a community of trusted users and developing supporting policy measures.
MaaS is at its initial stages of diffusion in the EU, whereas in the US organisational and institutional challenges have even prevented deployment. Forces driving innovation diffusion were found to be: user's willingness to move from a car-borne transport; the presence of the large majority of operators offering electronic payment, opening data and allowing third parties to sell their services; stakeholder cooperation; user incentives; and the inclusion of MaaS within regional transport policy strategies. On the other hand, restraining forces identified are: challenges to make users using one single app; strong market competition; lack of provision of government subsidies and lack of tax reduction benefits; and financial pressure on public transport operators in case profits are sought from the sale of monthly subscriptions and ticket sales.
The benchmark analysis for CAV's has indicated user acceptance and willingness to pay, data protection and cyber-security, ethics and liability, and policy and regulatory issues as the most critical factors of innovation diffusion. According to the evidence reviewed, data privacy is not considered a critical barrier to innovation diffusion, whilst it is considered that CAV will result in a shift from personal to product liability, which will significantly impact the insurance market. Further challenges are also posed by the need for regulatory actions, such as enforcing that all new vehicles are equipped with digital connectivity and communication capabilities allowing to interact with each other and the surrounding road infrastructure, defining open technology standards and developing comprehensive national frameworks.
The full benchmark analysis is available online on http://newbits-project.eu/publications/deliverables/. To find out more about NEWBITS and current project news visit www.newbits-project.eu and follows us on Twitter (@NEWBITS_CITS) and LinkedIn (NEWBITS Project). Inquiries should be addressed to:
Mr. Xavier Leal
Project Manager NEWBITS 
x.leal@ortelio.co.uk
Strategy Manager: a tool for building resilient Urban Transportation Systems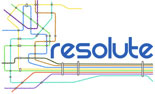 The importance of the Critical Infrastructure Resilience field has never been more pronounced in the Smart-City era, as characterized by unprecedented levels of complexity, emergence, interdependence, and uncertainty. Resilience represents the capacity of a system to adapt in the presence of variability. Regarding the case of variability when managing Urban Transport Systems (UTS), current practices have shown evidence of important limitations in terms of Resilience management, mainly due to their complexity and socio-economic repercussions.
Therefore, enhancing Resilience in UTS is considered imperative as they provide essential support to every socio-economic activity and, very important, the paths that convey people, goods and information, are the same through which risks are propagated.
To tackle the challenge of the Resilience in UTS, a team of experts worked within RESOLUTE EC-funded project (www.resolute.org) and proposed a set of European Resilience Management Guidelines addressing any Critical Infrastructure, which were then "translated" and finally operationalized in the context of UTS.
Within the framework of RESOLUTE, SWARCO Mizar deployed the Strategy Manager, concept that arises from a need for strategic coordination aimed to help transport operators in taking the proper actions to reach the service goals and policies related to traffic, environment and urban life.
The Strategy Manager is a tool expressly designed to operate in the framework of Integrated Road Traffic Environments, where it provides the strategic level coordination among one or more ITS applications deployed to reach mobility management goals, and reacts to the current traffic situation and traffic forecast in a structured and dynamic way, in order prevent traffic anomalies or recover from anomalies as fast as possible. Each strategy is being activated at the moment when alert is generated at one or more control points. Several control points can be added to each strategy. A control point can be defined for every object capable of providing measurement data and can be also derived from a third-party system. Control points are points where potential hazards can be monitored and controlled: they represent sub-systems with own structure and functions (within the main process or system) from where full or partial control can be exercised over the entire process or system (e.g. traffic, weather, ecc.). Specifically, the Strategy Manager was integrated in Florence Mobility Supervisor.
Within RESOLUTE, the Strategy Manager integrates with other components (like the Evacuation Decision Support System) to ensure a coordinated response to variability, both in daily operation as in emergency situations. It can be said therefore that the RESOLUTE framework and methodology target the need for innovative, multi-dimensional and flexible solutions, mainly by offering an approach to Resilience that abandons many of the conventional perspectives of risk management.
In Florence, on February 7th, over 60 among the professionals of ASL 118, volunteers of Civil Protection, technicians of mobility of the Municipality, Silfi and Metropolitan city, led by the researchers of RESOLUTE, simulated a flooding of the Ema River with a consequent successful evacuation of population by using the tools deployed in the project. The system was fed up with real-time traffic data and elaborated the optimal strategy of evacuation routes in coordination with the traffic management strategies, while offering to the operators of the control room a Dashboard integrating a high quantity of data for a unique real-time vision of the Resilience of the city.
The obtained result shows that a technological upgrade of mobility features towards advanced traffic management systems and tools, like the Strategy Manager, would have a significant impact on the city Resilience as a whole.
For further information on RESOLUTE, click here

STARS: shared mobility, potential benefits and real impacts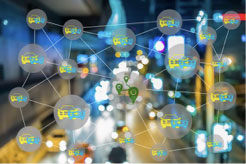 Politecnico di Torino, TTS Italia ordinary member, is one of the partner of the European project STARS - Shared mobility opporTunities And challenges foR European citieS
The rise of shared vehicle services in Europe calls for a reflection on the gap between potential benefits and real impacts. STARS will  define future shared mobility scenarios, will  assess their related potential benefits and will develop decision support tools for policy makers to achieve them.
Car sharing is rapidly growing in Europe with estimates of more than 2.2 million members of a car sharing service in 2014 (+79% compared to 2012). Nonetheless, many issues still need to be clarified in order to orient the development of such services towards the maximisation of its potential benefits.
STARS intends to close the gap between the potential benefits of shared vehicle services, with special emphasis on the innovative forms enabled by recent technology applications in the transport sector, and their real impacts in terms of congestion mitigation, environmental footprints and social inclusion, that are mediated by both individual preferences and social innovation patterns.
Knowledge and research methods from transport engineering, environmental psychology and economics will be jointly exploited in order to compare and benchmark existing business models and social innovations, and to assess the implications of car sharing schemes for the industry and local communities, alongside the following main Work Packages:

Analysis of actual status and trends of car sharing in European cities;

Inventory of existing business models for car sharing services and review of impacts on the automobility market and automotive industry;
Assessment of the determinants of the behavioral change towards sharing mobility;

Analysis of car sharing scenarios and benefits through co‐modality and development of an integrated decision support tool for policy makers;

Analysis of projected impacts on the automotive sector and identification of new business models.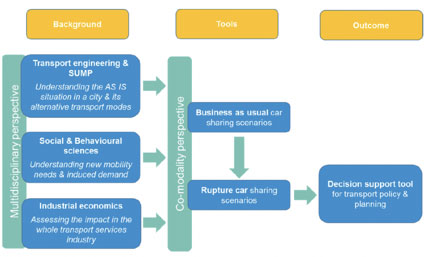 The research will lead to quantitatively define the optimal co-modality, i.e. the optimal mix of different travel modes, when car sharing services are offered. Such more systematic picture of the relationship between different settings of car sharing services and corresponding impacts in terms of modal diversion will allow policy makers to individuate the most appropriate mix of measures to achieve the optimal modal mix given a stated policy objective. The project will therefore create tools to select car sharing solutions maximizing environmental sustainability and social equity benefits and to pay specific attention to different social groups.  
For further information on STARS, click here
---

AlmavivA wins the tender for public information systems in over 200 railway stations in Finland
AlmavivA, TTS Italia ordinary member, has won the tender offered by the Finnish Transport Agency (Liikennevirasto) for a new public information system in the 200-plus railway stations making up the Finnish network. The Italian Group - a leader in ICT - will also design the architecture for the infrastructure required to deliver the services, and will guarantee system operation for the next 10 years. The Finnish Transport Agency is one of the most innovative in the world and employs over one thousand people across all modes of transport. The functions and solutions made available by the AlmavivA Passenger Information System (PIS) and the significant experience it has gained in the Italian Transportation sector over the years are the elements which led to the success of the Italian technical-financial proposal.
"It is an important international accolade recognising the skills honed by AlmavivA in the field of Passenger Information solutions," states Smeraldo Fiorentini, General Manager of AlmavivA's Transportation & Logistics Division. "Bringing Italian technology to such challenging overseas markets is a source of great satisfaction, even more so considering that the main global players in the sector also took part in the tender process. And now our aim is to reach new markets, looking to Northern Europe, North Africa and the Middle East".The AlmavivA solution will be integrated with traffic systems supporting the (approximately) 6 thousand kilometres making up the Finnish network, to enable centralised management of the customer services distributed both in multimodal hubs and as a mobile facility, in 4 languages - Finnish, Swedish, Russian and English - and will be available for video and audio consultation as well as on mobile devices.
Source: AlmavivA

Anas: launched the Greenlight project to reduce consumption and increase safety in the tunnel
Anas, TTS Italia supporting member, launched the "Greenlight" project for the maintenance work on the tunnel systems by supply and installation of latest generation LEDs with regulation and monitoring of consumption, replacing the obsolete lighting fixtures.
The total amount of the project is around 155 ME, and it involves not only the reduction of consumption and the best management of lighting systems, but also the raising of safety levels within the galleries, enhancing the visibility and the quality of diffusion of artificial lights.
Source: Anas


Datamed wins tender for passenger real time information system
Datamed, TTS Italia ordinary member, has won the tender issued by Tramwaje Warszawskie Sp. z o.o. for the substitution and modernization of the passenger real time information system.
Source: TTS Italia


Kapsch TrafficCom showcased an integrated platform for mobility solutions at the Intertraffic Amsterdam event
Kapsch TrafficCom, TTS Italia ordinary member, highlighted its integrated mobility solutions for smart, safe and sustainable mobility for cities, highways and tunnels at the Intertraffic in Amsterdam from March 20 to 23. Kapsch has maximized the development of integrated multi-modal transportation application solutions and forward-looking Intelligent Mobility Solutions (IMS), to achieve better overall mobility whether on the highway or in the city.
Today's transportation management requires full integration of traffic and mobility services, which has been considered separately and in a unique way. Travelers need real-time information about transport options and multimodal route alternatives, including booking and payment services. Authorities and mobility operators need to manage traffic in real-time, based on current events and provide fast assistance in case of emergencies.
At the Intertraffic Amsterdam, Kapsch demonstrated how this is made possible by modal shift and traffic management. These are integral elements that combine several solutions into one platform.
A key component of this solution is Kapsch's integrated mobility management EcoTrafiX™, which helps to reduce travel time and carbon emissions while improving travelers' safety. By integrating all traffic data from both vehicles and infrastructure into a real-time dynamic visualization approach, authorities and operators can optimize traffic. They benefit from decision support for reactive response to incidents and events, in addition to multi-agency coordination. Another key factor of the solution is the cloud-based service solution FluidHub, which is the smart connecting part in the Mobility-as-a-Service ecosystem. It integrates and connects data gathered and managed via ExoTrafiX™ and allows mobility service providers to offer optimized mobility packages. Visitors at the Kapsch booth managed to experience how the real-time traffic, air quality information, smart parking and connected vehicle (V2X, vehicle-to-everything) data are merged into mobility applications at travelers' fingertips. They also were able to plan trips, book transport services and experience the ease of integrating and configuring new services. In addition to the integrated mobility solutions, Kapsch excels with its tolling and connected vehicles portfolio and increases its focus on road user services. The new VDX sensor combines several features such as video detection, classification systems, ANPR (Automatic Number Plate Recognition) front/rear cameras and illumination into one device. The small senor is lightweight, compact and cost-efficient. V2X technology relies on data from vehicles and infrastructure systems interconnected with each other. Focusing on this, Kapsch showcased its new Roadside Unit (RIS-9160) which was recently tested in a V2X pilot test installation on Lithuania's motorway A1 from the vicinity of Kaunas to Vilnius.
Source: kapsch


Kiunsys: in Trento, the mobility help desk is just a click away
Established as an operational arm of the Municipality for the on-street paid parking in Trento, Trentino Mobilità has over time increased its powers, with an extensive jurisdiction over several neighboring municipalities and a broader bouquet of managed services (eg bike sharing, car sharing). The transition to Trentino Mobilità in July 2017 of the service for issuing permits for access to the LTZ and parking, in ZTL and in paid areas, was an opportunity to increase the efficiency of the administrative management and improve the quality of services to the citizen. For this reason, Trentino Mobilità has decided to acquire digital technologies for a more efficient management of the issue and control of permits, and to make available to users a digital help desk open 24/7 to request and collect the permits – a service to be extend in the future also to the other Municipalities.
The choice fell on INES Cloud, the platform from Kiunsys, TTS Italia ordinary member, for the computerized management of business processes and operational activities of urban mobility, which allows the management of the process of issuing permits for circulation, transit and parking, as well as of parking passes, in every phase, even for several Municipalities.
INES Cloud allows first of all the definition and customization of the various types of permits and the related tariff schemes of Trentino Mobilità, such as:
- the customization of the parameters associated with the various types of permits, allowing changes to the regulations without resorting to software modifications or specialized initialization operations;
- the initialization of new types of permits through guided operations that minimize the time and cost of the intervention;
- the possibility of associating flexible and customizable rates with permits.
In addition, INES Cloud provides the production of detailed reports on permits and recepits issued by Trentino Mobilità, linking information on the people, vehicles, permits, operators who handled the practice, as well as personalized reports.
INES Cloud provides the end user with the ability to manage the entire process of acquiring the permit, including the purchase and renewal, through a digital help desk open 24/7 and accessible from any location connected the internet, without the need of going to the front office, supervising in a guided way the different phases:
- preparation of the permit / renewal request
- making any payments due
- verification of the authorizations
- issue of the authorization / identification
- preparation of the submission documentation
- expiration date notification
The digitization of the permits / subscriptions of Trento is completed with the Permesso OK pass, a plasticized and anti-counterfeiting label, equipped with an RFID tag and QR Code, which ensures rapid digital identification of the vehicle, simplifying the control operations by the assigned personnel In fact, a click is enough to read the pass and the related authorizations, even remotely, via the Smart Sanctions app, from smartphones equipped with special RFID readers.
Source: Kiunsys


OpenMove: launched the new blog!
OpenMove, TTS Italia ordinary member, has recently launched its new blog. A space for those working in the mobility sector to share visions on smart mobility and parking, mobile ticketing, ITS, MaaS and much more.
Visit the blog here
Source: OpenMove


Politecnico di Torino launches the Cars@PoliTO center
One of the most current challenges for researchers is the complexity of the scientific problems to be tackled. Increasingly, the answer to this kind of problem requires the organized contribution of several disciplines. The Politecnico di Torino, an ordinary member of TTS Italia, decided to make systematic the interdisciplinary collaboration between the various technological and scientific fields. Referring to the most interesting international experiences (MIT, Technion, ETH and EPFL), this strategic objective has been translated into action through the establishment and financing of the Interdepartmental Centers. On February 9, the Interdepartmental Center Cars@PoliTO was launched. The Center is dedicated to research in the field of automobile engineering and intelligent systems for road transport. The aim is to contribute actively to propose solutions to the current problems of traffic congestion, pollution, safety and the quality of public and private transport. The Center's activities are focused on five thematic areas: green vehicles, active and passive safety, urban mobility, logistics, new solutions for connected mobility based on the concept of sharing mobility.
Source: Politecnico di Torino


Project Automation wins tender for speed control and parking areas
Project Automation, TTS Italia ordinary member has recently won two tenders.
The first one is for the the rental, installation, ordinary and extraordinary maintenance of fixed stations approved for the electronic control service of speed limit exceedances in the Municipality of Rovigo.
The second one, in Venice, is for the integrated management of parking areas.
Source: TTS Italia


The partnership between Deutsche Telekom and Kiunsys is getting stronger with a new cooperation on smart parking projects in Germany
Park and Joy is the solution by T-Systems, a multinational of ICT services of the Deutsche Telekom group, one of the leading IT companies in Europe, which allows 100% digital management of the entire parking process, from the search for parking spaces to reservation and payment. The system is fully integrated with existing control systems and is valid both for on-street and off-street parking areas. A first version was launched in October 2017 in the city of Hamburg with functionality for paying parking in over 11,000 bays. Starting in 2018, Park & ​​Joy will be progressively enriched with a series of value-added services to offer users a unique and integrated user experience. Furthermore, the app is also expected to be activated in Bonn, Darmstadt, Dortmund, Duisburg, Düsseldorf, Moers. Kiunsys, TTS Italia ordinary member, has been selected by T-Systems to provide the enabling and technological components of Park and Joy. INES Cloud is the back-office system that governs the management of users, tariffs and transactions: it allows city officers to enter and update the various parking rates active in the city, according to the tariff areas established by municipal regulations, while enabling payments via credit card or telephone credit. In addition, the cities have a dashboard with statistics and reports on the payments made and, thanks to specific APIs, the information on the parking tickets purchased by the users are transmitted correctly to the law enforcement officers.
At the front-end level, Kiunsys also developed, starting from the experience gained with Tap & Park, two completely new iOS and Android mobile apps. Particular attention was paid to the creation of the user interface, studied by the T-Systems team after a detailed analysis of the state of the art, to make the user experience as simple as possible, and to minimize the interactions necessary to pay, terminate or extend the parking.
per pagare, terminare o estendere la sosta.
Source: kiunsys


Tolltickets and Axxès market Kapsch TrafficCom's new on-board unit for European Electronic Toll Service.
Kapsch TrafficCom, TTS Italia ordinary member, and Axxès have been working closely on designing and supporting EETS solutions. The commonly introduced solution in Belgium was the first to be certified as EETS in time for the start date on April 1, 2016. Today, Axxès serves a fleet of 200,000 trucks equipped with a satellite solution by Kapsch TrafficCom. "Honed with five years-worth of users' feedback, its ease-of-use is second to none!" says Jerome Lejeune, President of Axxès. "It will allow us to extend the reach of our services to customers and partners" adds Gérard Baranczak, COO of Axxès. Axxès is a leading supplier to European transport companies, with the simplest, easiest and most reliable tolling and ITS solutions. Axxès and Kapsch have decided to leverage on their long lasting cooperation by working jointly on the development of their solutions. Both companies are willing to address the new toll domains opened to the EETS market in the near future, starting with Germany and Italy. EETS will facilitate daily operations for road users, improve traffic flow and reduce congestion. Today, in the various EU member states, road users pay tolls to the respective local toll chargers. For example, this obliges an internationally operating truck to equip and register with an OBU in each country it enters. In the future, only one contract with an EETS provider and a single OBU will be needed. Hence, EETS is complementary to the national electronic toll services of the member states. "Due to a variety of ITS-services and technical features, such as Bluetooth connectivity, the EETS-OBU provides additional value for drivers and transportation companies in their daily business", comments André Laux, Chief Operating Officer at Kapsch TrafficCom. "The new OBU can be used on the entire EETS-capable toll road network in Europe, even in Italy which uses a different communication technology", adds Peter Selmayr, General Manager at tolltickets. The company, founded in Germany in 2007, is a leading toll service provider catering to B2C and B2B customers. In addition to toll services, the company's portfolio includes transaction handling and online authorization services for fleet card companies.
Source: Kapsch


Viasat and Assilea partner up in order to reach leasing and rental companies with infotelematics solutions
Viasat S.p.A. - an European excellence in the field of satellite security systems and TTS Italia ordinary member- and Assilea - Italian Leasing Association - announce today the start of an important partnership, aimed at reaching leasing and rental companies with their infotelematic systems and services. This partnership is based upon the awareness that today, satellite infotelematics can offer a series of essential advantages: it is a valid tool for cost reduction, it ensures driver safety, it goes a long way to prevent frauds and provides professional and reliable support in case of undesirable events such as vehicle theft. Telematics applications, which are becoming more innovative and easier to use by the day, are providing support to leasing and rental companies in the short, medium and long term and helping them implement the right fleet management strategies. As stated by the CEO, Valerio Gridelli, - "Viasat S.p.A. offers tailor-made solutions aimed at providing companies with a complete platform of services, capable of making their businesses more effective and efficient. Our objective is to significantly reduce their TCO (Total cost of ownership), improving the performance of their fleet, ensuring greater safety for vehicles and their occupants, and offering new innovative value-added services. A single partner able to offer many solutions, to meet the expectations with regard to major issues such as safety, real-time support, fuel consumption control, optimal fleet management, remote telematic diagnostics and vehicle maintenance. Our idea is very simple: we use technology to optimize operating costs and improve service quality. "The Lease world - explains Assilea's president, Enrico Duranti - is undergoing a great transformation and taking on a role of service provider. Infotelematics, digitization, optional services are increasingly characterizing the financial product of our companies. It is no coincidence that these themes will be central in Lease2018, the first Leasing and Rental Exhibition, which will take place in Milan on the 20th and 21st March. Our partnership with Viasat S.p.A. is in perfect synergy with this evolution of the Lease world, with particular regard to the automotive sector - cars, commercial and industrial vehicles - which received, in 2017, just under €13,4 billion in funding for leasing and long-term rentals.
Source: Viasat

Save the date: final CORE event!
On the 11 of April, in Brussels, the final event of the CORE project, whis also include TTS Italia among partners, will be held.
Picture the scene: you're waiting for your imported perishable goods to arrive at the airport/port. They need to be cleared by Customs without delay or their commercial value will quickly become negligible.  Or maybe you are shipping high value goods where the inventory cost is far too high to allow for lengthy transit times. Everyday scenarios such as these mean a constant endeavor to ensure that legitimate trade can be managed, processed and dispatched in a seamless manner.
Customs organizations and the companies dealing with them are facing significant challenges. Due to the growth of international trade, e-commerce, Brexit and ever-increasing regulations and requirements in international trade, the amount of customs declarations and other border formalities are increasing exponentially.  Couple this with the limited resources available, organisations dealing with customs matters are looking for novel approaches to be able to cope with these challenges. The CORE data pipeline concept has proven to be an effective way of tackling and overcoming these challenges to help keep goods flowing smoothly, whilst increasing compliance. 
But the benefits aren't limited to better coordinated border management. Concepts like low-intrusive scanning and system-based supervision, can guarantee seamless interoperability and bring end-to-end visibility. These concepts can enhance the speed, reliability, and efficiency of global supply chains, while safeguarding supply chain security and increasing the effectiveness of compliance supervision by authorities. 
Through CORE, a four year and 50 million Euro project in which 70 partners collaborated, Trusted and Transparent Trade Lanes are becoming a reality.
The European Shippers Council and CLECAT, on behalf of the project consortium invite you to the final CORE event which will be held in the Brussels' Stanhope Hotel on 11th April 2018. Shippers, freight forwarders, transport providers and authorities will come together to demonstrate the tangible outcomes of the CORE project and how these can positively impact the future in delivering trusted and transparent supply chains.
For further information and for the registration, click here
Source: Progetto CORE


SAVE THE DATE - RideMyRoute©: an app / API that will change your understanding of passenger mobility – 17 April 2018 – Vienna (TRA)
3 years of research in data engineering and behavioural economics told in 3 hours. SocialCar project is coming to an end and we want to share with you the main outcome, the RouteMyRide© service, an app and API that allows you to connect public mobility data with private mobility, most prominently carpooling.
Join us on the 17 April at TRA Conference, Club Room, h. 14.00.

For the agenda,  click here
For the registration, click here
For further info on SocialCar, click here
Source: SocialCar


TTS Italia at "Corporate Meeting – Smart Mobility" – 17 April 2018 – Turin
TTS Italia, represented by the President Rossella Panero, will be among the speaker of the "Corporate Meeting – Smart Mobility", the event organized by Torino Wireless in Turin on the 17 April 2018.
Twelve companies belonging to the ICT Hub will present solutions and successful cases in the Smart Mobility sector. The meeting will open with the presentation of the national Smart Roads initiative for the experimentation on the road of autonomous vehicles, and with the launch of the MobiGoIn-Action project that supports mobility SMEs in internationalization towards USA/Canada and China/Singapore, both technologically and commercially. Modernizing transport and creating intelligent management of the movement of people and goods means more and more enabling citizens to use computerized navigation and route optimization systems, as well as car and bike sharing, communication technologies between vehicles and booking and payment platforms. These are the topics of the meeting.
TTS Italia, in particular, will present the scenario of the Smart Road Decree and the perspectives that it will be able to activate in terms of infrastructure and experimentation of connected and autonomous vehicles.
For further information and registration, click here


TTS Italia on IRF newsletter!
TTS Italia is on IRF - International Road Federation newsletter to telle about the Association and the Platform for Local Authorities.
Read it here!


TTS Italia at the PTV Innovation Day Italia – 11 April 2018
TTS Italia, represented by the President Rossella Panero, will be one of the protagonist of the PTV Innovation Day Italia, held in Rome on the 11 April.
The event will be an opportunity to meet many actors including professionals in the world of transport, information technology and automotive; public administrations, mobility agencies, local public transport bodies; personalities of the academic world; technological partners. Four macro-areas of discussion for the day: Mobility as a Service (MaaS); Intelligent Transportation Systems; integrated mobility planning and integrated simulation environment. Among the speakers involved, together with TTS Italia, there will be Anas, TRT-Transport and Territory, Mobility in Chain and FCA. PTV customers will also have the opportunity to explore with the experts of the Group, the methodologies and technical aspects of PTV solutions and to contribute to the event by presenting innovative applications of PTV software.
For the agenda and to register, click here