This month focus on...


EUROPE TAKES ON CONNECTED, INTEGRATED, CLEAN TRANSPORT

Europe on the move asks for an integrated, connected, competitive and clean mobility. A digital revolution for millions of Europeans towards connected car and autonomous driving, as well as an integrated and multimodal trip where clean vehicles are rewarded by fiscal and toll pay systems. A digital revolution where 5G rules and logistics is conceived for a more competitive and fair market.
This is the content of the document released by the European Commission on 31st of May 2017, an action announced by the Commissioner for Transport, Violeta Bulc, that aims at changing the European policy on road transport.
Mobility has a major influence on the daily lives of European citizens. Yet, the sector is undergoing a number of technological, economic and social transformations whose pace is accelerating. Harnessing these changes is essential to deliver a Europe that protects, empowers and defends – a political priority for the Juncker Commission. To this end, the Commission today adopted a long-term strategy to turn these challenges into opportunities and deliver smart, socially fair and competitive mobility by 2025. The EU will drive this transition through targeted legislation and supporting measures, including infrastructure investment, research and innovation. This will ensure that the best clean, connected and automated mobility solutions, transport equipment and vehicles will be developed, offered and manufactured in Europe.

It is accompanied by a first series of 8 legislative initiatives specifically targeting road transport. This sector is of particular importance as it directly employs 5 million Europeans, while contributing to almost a fifth of the EU's greenhouse gas emissions. The proposals will improve the functioning of the road haulage market and help improve workers' social and employment conditions. This will be done by stepping up enforcement, fighting illicit employment practices, cutting the administrative burden for companies and bringing more clarity to existing rules, for instance concerning the application of national minimum wage laws.

The Commission also intends to promote seamless mobility solutions so that citizens and businesses can travel easily across Europe. For instance, interoperability between tolling systems will enable road users to drive throughout the EU without having to be concerned by different administrative formalities. Common specifications for public transport data will also allow passengers to better plan their journey and follow the best route even if it crosses a border.

This first batch of 8 proposals will be complemented over the next 12 months by other proposals, including on post-2020 emissions standards for cars and vans as well as the first-ever emission standards for heavy-duty vehicles. These proposals will further drive innovation; improve competitiveness, reduce CO2 emissions, improve air quality and public health and increase the safety of transport.

Severel indications on documents are in line with the Italian "Recommendations for a road map for a sustainable mobility" presented in Rome on the 30th of May 2017. The recommendations are the result of the working Table launched by the Italian Presidency of the Council of Ministers and guided by the Ministry for the Environment. The table involved more than 80 stakeholders of the transport sector, also including TTS Italia to collect inputs on the mobility evolution required by national objectives related to decarbonisation, air quality, promotion of national productive chains.
The road map elaborates scenarios up to 2030 and is focused on three main objectives: a greater use of ITS both for urban and shared transport (car sharing and car pooling), to reduce demand for transport, to optimize urban logistics and modal shift for both passengers and goods.
One of the general recommendations is therefore to consider mobility as a key element in territorial planning and urban development, favoring solutions that optimize the needs for displacement of the inhabitants.
The guidelines on public transport incentives follows: improving supply in line with demand to be served; promoting intermodality through tariff integration aimed at reducing waiting times; spreading ITS technologies to increase the competitiveness of transport as well as infomobility technologies; to adopt access and parking policies in urban centers that make it easy to use public transport or forms of soft mobility (pedestrian, bicycle).
The strategy for mobility in the coming years aims to govern the evolution of mobility. Among the most effective tools of this strategy, the spread of smart working and dual-wheeler mobility, the promotion of car sharing, the greater use of public transport and the elimination of old vehicles, the adoption of alternative fuels for collective transport, intermodality in freight transport, growth of gas and hydrogen mobility for individual transport.
This month focus on...
Member of the month
Product of the month
Project of the month
News of the month from TTS Italia partners
TTS in action
Save the date
ITS relevant tenders in Italy
Sent to 5.584 Members

AEP Ticketing Solutions


AEP Ticketing Solutions was founded in 1998 by the spin-off of activities started in 1993 as Logitron (now Gilbarco Veeder Root) and has become today the most renowned Italian company in the world for design of solutions and manufacturing of equipment for Electronic Ticketing in Public transport. More than 50,000 AEP systems and systems are currently installed in Italy and abroad to issue and manage millions of transactions every day.

AEP is dealing exclusively with Electronic Ticketing and is able to indifferently provide complete solutions for large, medium and small Transport Companies, as well as OEM equipment for other System Integrators. Solutions can also be supplied by AEP as recurring services (SaaS Software as a Service).

AEP has its headquarter in the town of Signa, near Florence, and in 2016 opened another important branch office in Genoa, within the ancient "San Giorgio factory". This came up after the acquisition of the historic Monetary branch from Finmeccanica (today Leonardo), further enriching its customer portfolio and its know-how heritage. This branch office is operating in addition to the one in Bedizzole (near Brescia) and to the strategic French Representative Office in Lyon.

AEP currently employs some 75 people as well as a number of consultants and have a Turnover exceeding the level of € 16 million (2017 forecast).

AEP is a strongly technology oriented company, based on the fulfillment of the most important international standards. AEP usually invests every year more than 15% of its revenues in Research & Development. The test laboratories of AEP are amongst the best equipped in Italy, particularly in the area of electronic ticketing. AEP is also one of the reference partners of CubitLab in cooperation with the Technology University of Pisa.

The AEP Products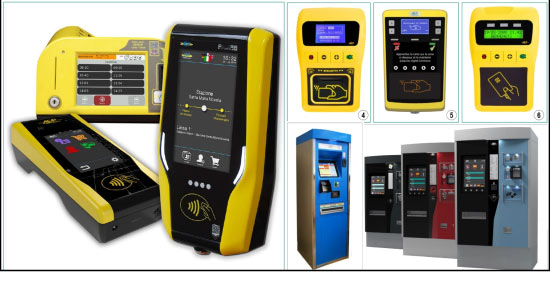 Today, the main product of AEP is the complete system, based on ET - The Easy Ticketing, the large application suite for Electronic Ticketing. This is the result of investments for several million euros, covering each and any e-Ticketing aspect for the Public transport.

The comprehensive AEP system's solution also includes contactless, magnetic and traditional validators, ticket vending machines, portable terminals, onboard computers, driver consoles, etc., configurable, just like cars, in literally hundreds of different variants.

The completeness of the offer allows AEP to be one of the few companies in the world that can support and develop hardware and software over time, guaranteeing customers the value and a long-term perspective for their investments.

AEP Customers and References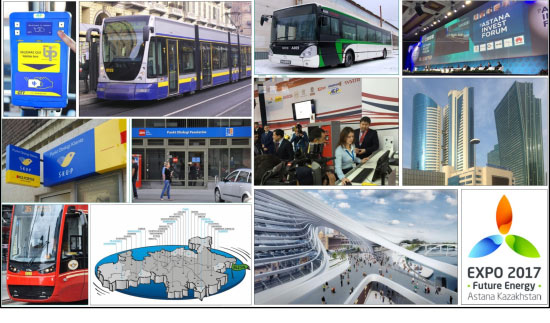 AEP has more than two hundred customers in public transport; It can be said without doubts that there is almost no Italian transport company that hasn't adopted at least one AEP product. Even outside of Italy the number of AEP customers is growing rapidly, also thanks to framework agreements with important international groups, so much so that it has been even set-up an AEP Users Club. It is practically impossible to mention all the systems and OEM supplies made by AEP, but we are proud to mention some amongst the most important achievements in Italy and world-wide:
- The Integrated Magnetic and Electronic Ticketing System in Milan and the Milan hinterland (SBME) operates 24H x 365 and currently manages over 3 million validations per day, with over nine thousand devices installed on thousands of vehicles. It controls more than 220 subway stations and dozens of deposits, garages, car parks and automated parkings etc. SBME includes the collection/compensation system and relevant reporting/statistics (clearing system), three control centers (ATM, Trenord and Trenitalia), two Electronic and Magnetic Encoding Centers, three mixed data transmission networks.
- The system ŚKUP card of the Silesian Region (Poland): based on ET - The Easy Ticketing, employs more than 7,000 AEP units on over 1,500 fully equipped vehicles, including about 330 trams; 320 devices for controllers; Two Data Centers; Central monitoring and control system; some 700,000 cards per session.
- The system of Astana, the capital city of Kazakistan: based on ET - The Easy Ticketing, which will host more than 3,000 AEPs with Expo 2017 visitors.
- The Italian GTT/Extra system of Turin: Consisting of two Primary Business Control Centers, a Secondary Disaster Recovery Control Center, 2,166 vehicles (buses and trams), 4,600 validators, 905 multifunctional units, 31 depots, 35 railway stations, 102 corporate ticket offices, 1,650 POS terminals Private resales, 430 inspection and maintenance terminals, 12 self-service emitter machines
- The SNTF (Société Nationale des Transports Ferroviaires) system: This is the company responsible for the public transport of passengers and rail freight operating on a monopoly basis throughout the territory of the Algerian Republic. It consist of 4,575 km of railways, 217 operating stations, 32,7 million passengers / year.
- The Egyptian Railway system: it currently manages over 500 million passengers per year.

Additionally, we can report dozens of systems and supplies to Italian and Franch transport companies. This long list includes Busitalia, ATAF Florence, CAP Prato, CTT Tuscany, Tiemme Toscana, RATP Florence, Umbria Mobility, ARST Cagliari, ATP Nuoro, ATP Sassari, ANM Naples, CTP Napoli, AST Palermo , AIM Vicenza, SEAM Corti-na, ATAP Biella, SUN Novara, CO.ER.BUS Lugo, Trenord Milan, MOM Treviso, ATAP Por-denon, TPER Bologna etc. And many complete systems in France, all based on ET - The Easy Ticketing: Longwy, Dax, Dunkerque, Martinique, Le Mans, Béziers, Bar-le-Duc, Rochefort, Anayay, Douai, Limoges, Angoulême, Lens, etc.

ET-PASS, the solution of the moment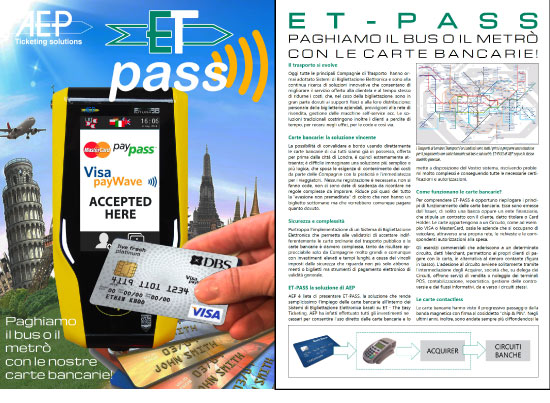 Today, all the major transport companies have already adopted Electronic Ticketing Systems and are constantly looking for innovative solutions to improve their customer service. At the same time they are all looking at reducing their costs, which, in the case of ticketing, are in great Part of the physical supports and their distribution. The personnel of corporate ticketing offices, sales commissions to the resale network, management of self-service machines, management of ticket distribution logistics etc. Traditional solutions also force customers to lose time, go to offices, make long queues, etc.

It is therefore quite understandable the great success of the solution launched by "Transport for London" (TfL) for the access to public transport based on the direct use of contactless bank cards following the renowned EMV standard. This is already a normal achievement for each of us in other business segments where payment with EMV cards is already a "must" for several years. Also in public transport it difficult to even imagine an easier and more logic technology than using EMV contactless cards, as it matches the need of cost containment by the Transport Companies with the extreme ease of use for passengers. In fact there is no need for any registration in order to be allowed to use contactless bank cards for ticketing purposes. Moreover this quick and easy solution prevents passengers from queuing for purchasing their tickets. In plus there are no expiry dates to remember nor complicated rules to be learnt. Last, but not least, the usage of bank cards reduces almost to zero the so called "unwanted evasion/black travelling" of passengers who need to travel but have no ready availability of a valid ticket.

ET-PASS is the complete solution developed by AEP for the use of EMV bank cards. It exactly follows the scheme launched by TfL. This is an extremely easy solution to be put in place. It includes:

- Four different types of validators; these terminals have the capability to accept traditional tickets as well as contactless EMV bank cards: Futura 3B, Futura 3A, Futura 4A/MX and CDB-6 PLUS. All the aforementioned terminals are compliant with all the required standards and have achievd all the needed certifications here including the renown PCI-PTS;
- The central solution for the calculation of the most convenient fare for passengers (tariff engine);
- The acquiring service with the most important banking operators in the electronic ticketing business segment.

The ET-PASS system can be integrated with ET - The Easy Ticketing Suite, the latter being the renown Electronic Ticketing Application developed by AEP. However ER-PASS can be easily interfaced with different ticketing solutions developed by third parties.


The new AEP product line equipped with a certified PCI-PTS 4.x reader can be used without any issue to create Open Payment systems, on the "Transport for London" model, based on EMV contactless bank cards. At the same time terminals can process traditional Contactless Tickets, such as Calypso and MIFARE cards.

The thress questions to AEP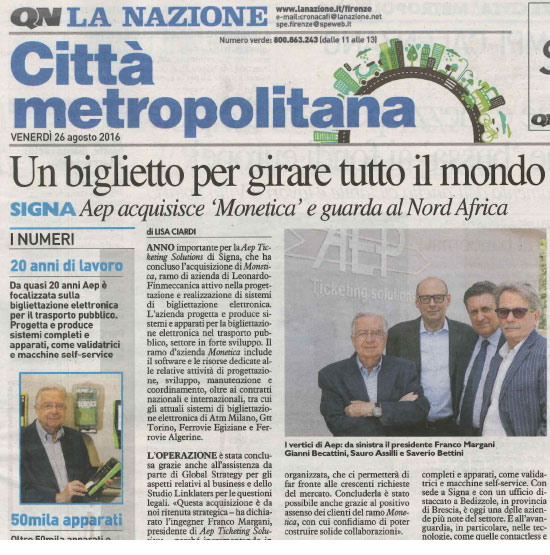 Which is the secret of the strong and steady AEP growth in the market?

No company can base its success in the market thanks to a single factor. A deep knowledge of international standards, full ownership of highly qualified technologies and qualitative levels are the key prerequisites for the right approach to the market. However, we like to think that the ethical principles on which our company is based are key to justify the high level of growth. AEP believes that success is first and mostly based on long-term customer's satisfaction. The main aim of AEP is to become a reliable long-term partner, rather than a simple product's and solution's supplier. Human Capital is indeed our most precious asset and we are firmly convinced that the best investment is the one made to build-up a qualified and competent team, capable of a strong and committed management of each project and of meeting the most ambitious Company targets (Franco Margani , President of AEP);
While projecting your expansion plan, why you decided to approach a "tough" market like France, surely one of the most demanding on Electronic Ticketing?

Indeed, France is not an easy market: many companies are in the second or even third cycle of mechanization and therefore have a very deep know-how, not only on the subject of equipment and software, but also in relation to the methodological approach. However AEP was able to manage its strategy in order to overcome this challenge, mostly by aligning its standards with market-driven levels and speaking the client's language not only in the literal sense of the term but also by acquiring the necessary cultural and technical basis. Just recently, AEP has won an important race of over 6 million euros in front of local-based multinationals. For an Italian company this is a unique achievement that has deeply excited and made us proud of our work. This also represents a great motivation for all of us, pushing the AEP Management to continuously improve the performances of our Company (Mr Saverio Bettini, AD and AEP Commercial Director).
What is the underlying strategy of the AEP product system?

AEP, initially founded as a hardware manufacturing company, is today a complete solution provider. AEP is emerging in the market with its huge product portfolio that goes from ET - The Easy Ticketing, one of the most popular Automatic Ticketing Suite in the world, to AFCS Railly, the proven complete solution for railway networks. This is passing through to an extremely wide range of equipment, such as Validators, Multifunctional Units, Self-Service Automatic Vending Machines, portable terminals, and so forth. In all cases, the winning approach is the industrial one, as opposed to the "craftsmanship" followed by many other players. All the modules that make up ET are based on a proven architecture that provides maximum flexibility by simply defining parameters to meet the specific needs of each company, without any customization except when really needed. Our customers therefore share productions from the same source code, with a very high and steady quality level. For the equipment we even have a "custom molding" system that allows customers to "draw" their desired configuration up to the color of plastics. The market is increasingly evolving and is learning every day more and more things that lead them to appreciate the solidity and flexibility of the AEP product's proposition (ing Gianni Becattini, AD and Product Marketing Manager).
5T: published the new Transmodel portal
As part of the activities of the international standardization group of CEN, TC278 Transmodel, 5T, TTS Italia ordinary member, has just published the new information portal available at http://www.transmodel-cen.eu/, containing the description of the template, FAQs, tutorials, and all information about current implementations.
The Transmodel Standard (EN 12896: 2006) is the Public Transport Reference Model from which important data exchange protocols such as NeTEx and SIRI are derived, which in accordance with European Directive 2010/40 / E (Priority Action A) will be adopted in the data exchange between the Member States (National Access Points) to enable multimodal information services at European level.
Source: 5T
CRF signs protocol for the Italian automotive sector competitiveness
The Ministry of Economic Development, the Piedmont Region, a member of the Local Authorities Platform of TTS Italia, together with the Campania and Abruzzo Regions and the Autonomous Province of Trento have recently signed a protocol in Rome with the Fiat Research Center, ordinary member of TTS Italia, and FCA for a total investment of 150 million euros in research and development to support the competitiveness of the Italian automotive sector.
In 2016, the trend started in the previous year continued to be positive, in fact, automotive production in Italy grew by 9%, to a total of 1,103,000 units. Volumes of passenger cars abroad account for 56% of production within our national borders.
The protocol is part of the industrial policy guidelines of the National Industry Plan 4.0 launched by the Government, which is intended to accompany and support investments in more technological and innovative content of the country's productive system.
The R & D plan will focus on the vehicle for future mobility and the intelligent factory.
Source: Cluster Trasporti
Octo Telematics: millions of connected cars in the world
Octo Telematics, a global provider of telematics services for the car insurance and ordinary member of TTS Italia, announced to have reached in May 2017 the target of the 5 million connected cars worldwide, an increase of 25% over the same period of 2016.
To celebrate this goal, Octo Telematics conducted a driving demonstration with a connected car in London, Rome and Boston collecting and analyzing the telematic data of each trip to demonstrate the importance of safe driving, aimed at reducing management costs and improving road safety.
Source: Autoaziendali-Magazine
Thetis wins tender for environmental impact evaluation
Thetis S.p.A., TTS Italia ordinary member, has won the tender issued by SAVE S.p.A. for the design of the most urgent mitigation and compensation measures envisaged by the Environmental Impact Assessment procedure of Masterplan 2021 at Venice Marco Polo Airport, for which Thetis has covered all the environmental documentation between 2014 and 2015 to support the procedure.
Activities will involve most of the business skills: engineering and environment for the design of a series of barenal upgrading interventions, intelligent transport engineering for the design of speedbreakers and the direction of work in the execution phase of the works.
Source: Thetis
Viasat acquires EuroGPS
Viasat Group, an Italian excellence in the European IoT market, and TTS Italia member has announced EuroGPS' acqusition, leader in Bulgaria, Macedonia and Serbia for electronic systems, software platforms, services and Big Data market similar to Viasat Group's. EuroGPS will be re-branded to Viasat Technology and both companies will benefit from shared know-how and important synergies in innovation, development and production that will concern to the entire Group. EuroGPS, today renamed Viasat Technology, is an operator grown under the matter of Internet of Vehicles, with over 50% market share and creates in -house tailor-made solutions and the development of state-of-the-art software and hardware solutions.
Source: Viasat