This month focus on...


SUMPS: IN ITALY GUIDELINES FROM THE MINISTRY OF TRANSPORT AND ITS FOR PUBLIC TRANSPORT AND PARKING AREAS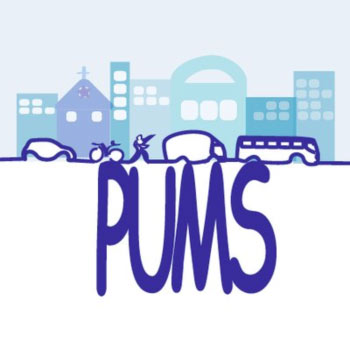 The first National conference on SUMPs (Sustainable Urban Mobility Plans) took place in Bari on 18 and 19 May. The SUMPs are not compulsory, however represent a precious tool for Cities to implement an integrated plan of activities related to transport and mobility. In Italy SUMPs are quite well spread: Sicily, Puglia, Emilia-Romagna have their owns or will have them soon ready, while most part of the cities monitored by the SUMPs Observatory (www.osservatoriopums.it) has a plan under elaboration. The Italian Ministry of Infrastructure and Transport is closely following the whole process: in the next weeks national guidelines will be published to support public administrations and cities in their strategies.

To find out more on SUMPs we have interviewed Lorenzo Bertuccio, President Euromobility, the association that has managed the European project Endurance within which the SUMPs Observatory was borhn and the conference in Bari organised. "Italy can boast a more advanced situation than the rest of Europe - says Bertuccio - perhaps because the SUMPs has paved the way for us. In the Bari event, which came after two preparatory workshops in Rome and Prato, we brought some excellences such as Parma, Prato, Molfetta, Marsala and the Emilia-Romagna region. All realities that have distinguished themselves for innovation in the SUMPs. In particular, Marsala for the strategic environmental assessment process, Prato and Parma for the participatory aspects, Emilia-Romagna has instead allocated € 350,000 to start work in municipalities, while Molfetta has been reported for the use of big data in the plan evaluating processes. Big data and ITS should be the key word for SUMPs".

"SUMPs without ITS are like a rudder-free ship," says Olga Landolfi, Secretary General of TTS Italia, who coordinated a thematic workshop on "Information and Communication Technologies for Mobility " during the conference in Bari - ITS is a key tool for the implementation of the SUMPs and it is necessary to provide for specific actions in the Plans to promote their use".

In the planning, ITS are a key tool in local public transport and parking management while are less widely used in other modes of transport. "The SUMPs that Italian cities are drafting - says Bertuccio - are very heterogeneous and some of them consider ITS as support tools but limited to the public transport, less extended to other modes of transport. In our view we would need multimodal ITS. The document - that the Ministry presented in Bari is already a good starting point for the spread of ITS and the use of large data for monitoring and evaluation of plans. It is now up to the Cities to assign them greater centrality".

The data knowledge is at the base of the SUMPs Observatory that in 2016 has received funds from the Ministry for the Environment to carry out its activities. Nowadays, the Observatory brings together 48 municipalities (representing 36.6% of the national population, including citizens residing in large municipalities), also offering data processing services: from the analysis of the circulating cars and their polluting potential to the monitoring of mobility.


This month focus on...
Product of the month
News of the month from TTS Italia partners
TTS in action
Save the date
ITS relevant tenders in Italy
Sent to 5.584 Members
Team.ind Solution- Innovation for the Transport and Logistics industry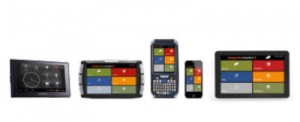 Team.ind Solution, recently joined Viasat Group, is an Italian System Integrator, specialized in intelligent technological solutions for the world of mobility, which allows to automate and simplify the way of companies handling drivers and moving vehicles across the territory, minimizing loss of resources and time.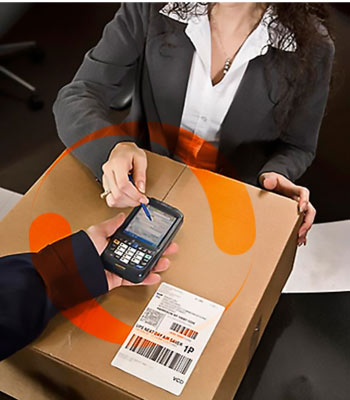 Thanks to its specific know-how, Team.ind Solution offers a hardware and software suite that arranges specific needs, processes, and workflows of each company to support in the planning process, assigning, monitoring, reporting and finalizing the fleet's activities.

Team.ind Solution offers turnkey solutions, following customers from needs analysis to installation. All single project step is managed, in compliance with the highest quality standards, also looking for all opportunities, calls for tender and funding programs available on national and european level, helping customers to support project also from a financial point of view.

Through periodic assessment activities, Team.ind Solution assists companies in results monitoring over time, in costs and inefficiencies identification and reduction, assets and drivers management and their profitability improvement.

Teamind's Solution consists of three vertical suites: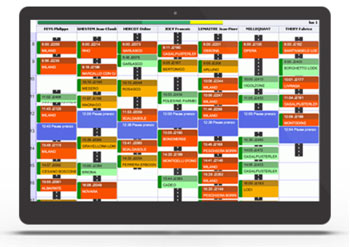 TrasportoSemplice: Solution full integrated with existing ERP, satellite system, consumptions control, remaining driving hours and delivery. The solution guarantees a communication with drivers in real-time, which automates the transport operations and manages assets and drivers (container, corporate assets and equipments) in compliance with EC Regulation (i.e. tachograph, driving hours) or with International Standards on product traceability and temperature detection, conform to International Standards on Goods Safety (i.e. Scala Vanini)

AssistenzaSemplice. Solution for services and maintenance companies to automate and simplify programming, plan, management, control and reporting of field teams, including emergencies, respecting technical, customer needs, type of intervention and related costs.

LogisticaSemplice: a full integrated solution with company's ERP to simplify planning and optimize activities (delivery and retirement planning, certification status and assets) that allows service levels increasing.

For further information:
www.viasatonline.it
www.assistenzasemplice.it
www.trasportosemplice.it
www.logisticasemplice.it
AEP wins tender for e-ticketing system in France
AEP, TTS Italia ordinary member, has won the tender issued by SMTC Artois-Gohelle for the renewal of the electronic ticketing system. The notice involves the design, supply, installation and commissioning of a complete Smtag network system to cover movements in the territory; personnel training for the use of the hardware and software system as well as assistance to the operation; the system warranty.
Source: TTS Italia
Atac: videosurveillance systems on buses
The Rome Councillor for Mobility and Transport, Linda Meleo announced the arrival of 500 security cameras on the buses of the Atac transport company, among the founders of TTS Italia.
"There were problems with their use due to privacy laws, but the company is solving it," said Meleo, assuring that this tool will be "more secure for both citizens and drivers."
The Councillor also announced that "60 new methane buses will be purchased with 20 million regional loans" and "another 15, bought with Jubilee funds, will be in circulation within 90 days."
Source: Clickmobility
5T at the conference "Smart mobility, strong economy: a new mobility from universities and companise"
5T, TTS Italia ordinary member, took part at the conference "Smart mobility, strong economy: a new mobility from universities and companise" organised on the 15 May by Piedmonte Region and City of Turin. The conference discussed plans, programs and projects in the transport sector of the Metropolitan City, the City of Turin and the Piedmont Region; Mobility from university poles; Opportunities and pricing mechanisms for mobility management.
5T, in particular, held a speech on "Focus on Turin: an overview of the data collected during Bike2Work Challenge 2016".
Source: 5T
5T launches the innovative trip planner Muoversi a Torino
5T, TTS Italia ordinary member, and the City of Torino have launched "Muoversi a Torino", the new and innovative city trip planner, created with the aim to facilitate mobility in an easier and accessible way in the urban and metropolitan area of Torino. The service is available at www.muoversiatorino.it, a mobile responsive website mainly for use by smartphones and tablets. The service provides real-time information on the various transport services in the area in order to meet the needs of all users. Moreover, Muoversi a Torino is the first service in Italy to allow users to view public transport buses circulating in real-time on their line of interest. The service provides multimodal and multi-operator solutions so the mobility of people with motor difficulties. It was developed by 5T using open source technologies (OpenTripPlanner and OpenStreetMap) and is fueled by information collected and verified by the Infomobility and Mobility Center of the City of Torino, managed by 5T.
Source: 5T
Kiunsys partcipates in the Europea project Sharing Cities
Kiunsys, ordinary member of TTS Italia, is among the partner of the European project Sharing cities, which has as its leader London and deals with Milan and Lisbon plus three other "follower" cities (Bordeaux, Burgas and Warsaw) that will replicate the models proposed by the three driving centers. Sharing Cities has an ambitious goal: to create innovative approaches to reduce carbon emissions from buildings and means of transport, improving air quality.
The solutions developed by Kiunsys, already adopted in several municipalities, reduce traffic, facilitate the search and use of car parks, thus contributing to the reduction of pollutants.
Source: Kiunsys
Pluservice wins tender in Sardinia for e-ticketing system
Pluservice, TTS Italia ordinary member, has won the tender issued by Azienda Servizi Pubblici Olbia SpA for the implementation of the electronic ticketing system to be installed on board the means used for local public transport, including information systems for integration with existing equipment and software.
Source: TTS Italia
Sodi Scientifica launches a new web site
Sodi Scientifica, TTS Italia ordinary member, has launched a renewed web site.
www.sodi.com shows new graphic, new images and new contents! Check it out here!
Source: Sodi Scientifica
Targa Telematics, leading player in the internet of cars, present in the elite program of the Italian Stock Exchange
Targa Telematics, TTS Italia ordinary member, officially entered the Italian Stock Exchange Elite program, the training and networking platform aimed at small and medium-sized companies with the greatest growth potential to bring them closer to investors and the capital market. An eventual IPO (Initial Public Offer) by the company it is expected in mid 2019.
"Elite," said Nicola De Mattia, CEO of Targa Telematics, "is of great interest to us, especially because it is an element of attraction for highly cultural and competent minds. Our growth plans include the expansion of the structure and the acquisition and valorization of young people with high potential".
Targa Telematics is one of the key players of the Internet of Cars, or "connected cars" (currently one of five), one of the main branches of the Internet of Things, a highly expanding industry where the search for talents becomes strategic in order to continue to innovate and grow internationally.
In this scenario, the company sets itself apart with technological solutions for different management areas, from asset management to fleet management, from insurance telematics to remote telemetry with specific focus on the safety of people and vehicles. Targa Telematics offers solutions especially for large corporate fleets and short and long-term rental companies. Targa Telematics is also a reference for smart mobility, through the formula of car sharing for innovative solutions such as Elefast by Locauto or E-go Car Sharing, created with Enel Energia and Renault for Roma 3 University.
Quoted many times in Europe, its fleet management and car sharing platform provides an integrated system that is able to cover all of the needs for effective monitoring of the fleets. The company works with over 2,000 companies on a daily basis and monitors more than 250,000 assets.
"The co-generated value," said Nicola De Mattia, "goes through continuous innovation in the telematics field (the first solution developed by our R&D and applied to the automotive market dates back to the mid 1990s), the Big Data analysis and a complete integration of the solutions within processes and systems of the company end users."
By the end of 2017, the company expects a sharp increase in revenue, reaching 25 million € and similar growth of the organization with substantial investments in operating, sales, data analysis and integration areas.
According to the 2016-2017 Study of the Internet of Things Observatory of the Politecnico University of Milan, the trend of connected cars is steadily growing. In 2015 the ratio was 1 in 7 cars, which increased to 1 in 5 just twelve months later. Translated into numbers, connected cars hit 5.3 million units two years ago. The main share (88%) was covered by cars equipped with a Gps/Gprs box, whose function was limited to locating the vehicle and recording driver behavior for the purpose of insurance coverage. This sparked the exponential growth of "natively-connected" cars, i.e. vehicles that have advanced on-board technology solutions in terms of the remote management of the vehicle and safety. In 2015, they grew by 135%. Last year, there were 7.5 million connected cars in circulation in Italy. Natively-connected cars have increased +146%, 21% of the partial figure, which amounts to 1.6 million cars. The remaining amount (5.9 million cars) was covered by black boxes applied to the insurance industry, which is up 25%.
Source: Targa Telematics
Viasat: a video contest to celebrate its first 30 years
To celebrate its first 30 years, Viasat, TTS Italia ordinary member, has focused on borders of crowdsourcing (community development), relying on MyVisto, the web platform created by a project of Luca Argentero and Paolo Tenna that rewards the most social video network. In practice, a video contest for creative filmmakers, video makers and amateurs, called to tell with their imagination, in one minute, Italian excellence that has strongly influenced the development of Telematics Satellite in our country and around the world. The contest started on 13 March and ended on 17 April with Alice Fusaro as the winner. Look at the winner video here!
Source: Viasat
Viasat collaborates with Be Pooler in Milan
Viasat, TTS Italia ordinary member, is alongside Be Pooler to support the launch of shared and sustainable transport solutions in Milan.
BePooler, a company specialized in the management and development of innovative corporate car pooling services, a leader in shared transport in Canton Ticino, has finalized a substantial capital increase of € 1 million to support the launch and development of Car pooling in Milan, an amount that will be mainly aimed at the launch of shared commuter transport and public-private intermodality in the city of Milan.
Today, BePooler, established in 2015, manages over 600,000 km per year of shared transport, more than 3,000 drivers & riders and 55 car parks in Ponte Tresa, Lugano, Milan and Turin.
Source: Viasat/Fleet Magazine
TTS Italia President tells Cluster Trasport about ITS market and services
Rossella Panero, President of TTS Italia, has recently released an interview to Cluster Trasporti telling about the Italian ITS market and services, smart road and infomobility, as well as the national normative framework.
Read the interview here
TTS Italia in the IRF Board of Directors
The General Assembly of IRF – International Road Federation has elected on 15 May in Marrakech the new Board of Directors.
Olga Landolfi, Secretary General of TTS Italia, has been officially appointed and will keep the charge for three years.
Among the duties of the Board of Directors: Vote on the appointment of the members of the Executive Committee; Implement the resolutions of the General Assembly; Vote on appointment of the Director General as responsible Chief of the Secretariat; Ensure the statutes are fully applied.
TTS Italia at the ESRI Italia Conference 2017
On May 10 and 11, the ESRI Italia Conference, TTS Italia ordinary member, was held in Rome.
Every year the Esri Italia Conference, the most articulated and comprehensive nationwide event in the field of geospatial technologies, involves about two thousand people and offers a unique opportunity for new and established users of technology and, in general, for those who are interested in Geographic Information Systems, Geospatial Technologies, Geolocation, Geomatics. The 2017 edition of the Conference focused on Digital Geography in the Industrial 4.0 Age.
TTS Italia, represented by President Rossella Panero, took part in the special event on "Transport 4.0: Geographic Platforms at the center of the Future of the Industry", which included the integration of vertical Internet-based platforms, BIM systems, Integrated Logistics, public transport synchronies, a few examples that see the Esri technology engaged in carrying out the precious role of enabling innovation. Cases of use, speakers from leading logistics and mobility management, key market players illustrated the transformation in the industry segments: railways, ports, airports, and urban mobility. Rossella Panero, in particular, participated with a speech on "New Mobility Based Services on Geospatial Platforms".
The session also attended the City of Verona and TomTom, ordinary members of TTS Italia.
TTS Italia at the first national conference on Sustainable Urban Mobility Plans
The first National Conference on Sustainable Urban Mobility Plans took place in Bari on 18 and 19 May 2017.
Following the successful experience of the European Conference on SUMPs (PUMS), which has been the main European reference point for sustainable urban planning for four years, the Italian PUMS Observatory has proposed a national declination to disseminate results, good practices and new planning techniques.
The conference was organized in two working days, the afternoon of May 18 and the morning of May 19, with plenary sessions and thematic workshops in parallel.
TTS Italia, in particular, took part in the thematic workshop of May 19, "Information and Communication Technologies for Mobility" coordinated by Olga Landolfi, Secretary General of TTS Italia. The workshop involved as speakers: Carla Messina, Italian Ministry of Infrastructure and Transport; Fabio Nussio, Roma Servizi per la Mobilità; Maurizio Tomassini, ITS expert; Paolo Pagnao, CNIT- Autopilot project.
Platform for Local Authorities: 5° Workshop "Smart Mobility and ITS in Florence: opportunities and solutions for local administrations" - 4 May 2017 - Florence
TTS Italia, in collaboration with the City of Florence and Metropolitan City of Florence, has organised the workshop "Smart Mobility and ITS in Florence: opportunities and solutions for local administrations" held on the 4th of May in Florence and involving more than 70 participants. The goal was to offer an overview of mobility solutions and models based on the experience of the metropolitan area of Florence, as well as deepen the industry developments in the near future through the opportunities offered by the national funding programmes 2014-2020.
The event involved the Italian Ministry for Infrastructure and Transport; the Italian Agency in charge of the management of the fundings programmes; transport operators and companies from Tuscany as well as several TTS Italia members.
On the 3rd of May a technical visit to the traffic control centre of Florence will be organised.
The event was sponsored by: AutostradeTech and Swarco Mizar
For the photo gallery, click here
For the presentations, click here
For the Florence TV report on the workshop, click here