This month focus on...


UMBERTO GUIDONI, ANIA (NATIONAL ASSOCIATION FOR INSURANCE COMPANIES) CAR RESPONSIBLE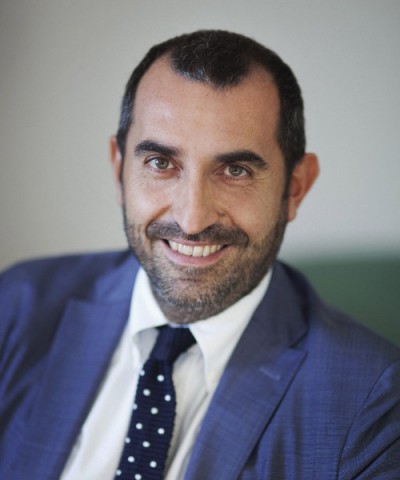 The law on the market and competition that entered into force at the end of August has introduced several important novelties for the car sector. What is it about?
These are several standards that refer to technological innovation and are aimed at introducing new ways in which insurance can be related to the customer. On the other hand, the market was already moving on its own: Italy is the first country in the world for the number of installed black boxes, nearly 5 million specimens. The newly approved laws introduces the obligation for the insurance company to make a discount when the device is installed. A practice that is already widespread, but the law puts very precise palettes: the discount must be "significant". The criteria must be fixed by a decree of the Ivass (Institute for Insurance Monitoring) within 90 days of the entry into force of the law. This will somehow affect the market: it moves from discounts determined by the company in accordance with its commercial policies to reductions according to criteria and rules imposed by law.

Could it therefore be a brake on black box diffusion?
Difficult for the market to go back, it will likely change under the push of these new developments, growth rates could slightly slow down. Surely the companies will have to face this. On these another novelty introduced by law weighs: insurance companies are obliged to cover all costs including the installation and uninstallation of black boxes.
So far, two business models have been followed: some companies took charge totally, offering lower discounts, others demanded part to the customer by offering bigger discounts. Now the burden will go to the insurance industry, and this too may affect the diffusion of the devices.
Another element of novelty concerns the portability to guarantee the passage of the insured to another company. Again, there is an obligation to facilitate the transition, but here too there is no decree under the Ministry of Economic Development, which sets the minimum criteria and operational standards for the portability mechanisms between providers. In the absence of this decree, the standard on portability - which among other things imposes severe sanctions on companies - remains inapplicable.
Always in the law there is the obligation for the most incidental areas: here the car driver has been rewarded for not causing accidents in 4 years and he agrees to install the black box. In this way, he is entitled to an additional discount that can bring the insurance premium closer to the levels paid for low accidents rates areas.
The criteria and methods for calculating discounts must be determined by a tax rule. Finally, two interesting aspects introduced by the law: one is the recognition of the probative value of the device in the event of dissonance between the witnesses' versions in the event of an accident; the other is a delegation to the government for the spread of black boxes, especially within public fleets. For the latter measure, you will need to understand how it will be translated into implementing decrees, if only the buses will be concerned, who will support the expense, and so on.

On the insurance side, the law introduces remote control of the regularity of coverage. How will it be used?
Yes, the law has set the conditions for remote monitoring of insurance coverage through devices already in use for speed control, such as tutor for example. But here too there is a decree of the Ministry of Infrastructure and Transport for the approval of these devices to the insurance control.

This law has been in Parliament for two and a half years. The road code reform is also slow. What are your priorities for increasing road safety?
The rule that provided heavy sanctions for the use of the cellphone when driving would be very important. The road code remains defective on driving distraction issues, which are certainly very difficult to monitor, but which are the major cause of accidents. Even technological aspects should be appropriate: sharing economy in the car world is spreading, there is a lot of evolution, while the regulatory texts are out of step. For the Road Code we are losing an opportunity that, with the approach of the end of the legislature, gets more and more out of the ordinary.

How does ANIA see future developments related to the spread of autonomous vehicles what do you think are the challenges to be faced in the insurance industry?
It is an open debate at European and world level. We are always very supportive of technological development: the autonomous car will circulate connecting with infrastructures that will make it safer, with consequent benefit on the number of accidents, but the question of civil liability remains open. Will it be a software to decide whether to invest the pedestrian or hurt the transported? It is a very complex ethical problem to be solved. Additionally, we should be prepared to handle the passage phase when the circulation will be hybrid and self-guided cars will coexist with traditional vehicles. Surely we should think about new insurance products in line with this evolutionary trend.

Who is Umberto Guidoni. Since 2015, he has been responsible for the ANIA car industry and since 2004, the secretary general of the ANIA Foundation, the onus of dealing with the spread of road safety. Prior to joining ANIA, he had experience in Parliament, the Technical Secretariat of the Ministry of Production Activities and the Ministry of Technology Innovation and other associations. He is author of many publications and has been a lecturer at the University of Teramo, faculty of political science
This month focus on...
Member of the month
Product of the month
News of the month from TTS Italia partners
TTS in action
Save the date
ITS relevant tenders in Italy
Sent to 5.584 Members

FIT CONSULTING



FIT Consulting is a company founded in 1997, a time when the concept of sustainable mobility was still at pioneering level. Thanks to constant commitment, passion and dedication of a group of experts, within a few years, has succeeded in developing innovative mobility models and then be recognized as a company of excellence, consolidating its know-how at international level.

The original acronym FIT has naturally evolved over time enriched with new meaning related to the concept "to fit" that is to adapt, to be appropriate to give the right shape to that universe called mobility. Its objectives are: achieve the dream of sustainable, resilient, secure and accessible, socially fair and in full respect of the environment we live in, using the best available resources.

Fit operates on domestic and international markets, in particular through research and development projects financed by Community funds, offering specialized services of business development, fund raising, business and consulting a technical-scientific advice. Fit is able to implement the ideas of our customers and to enhance the existing services through skills its multidisciplinary team, made up of statisticians, economists and transport engineers.

The goal of society is to improve the quality of life of the community. Our country, in particular, is in great discomfort in the field of mobility and an inadequate integration of technologies, infrastructures and governance.

Through constant research of advanced solutions for sustainable mobility of people and goods, Fit has gained a wealth of knowledge that focuses on the social and economic development. Over than twenty years experienced, accompanied by public and private stakeholders in the sector to a progressive development of the mobility systems by means of a top-down approach that integrates models, conveying and catalysing innovation streams in the sector.

Fit is a typical representation of the composition of the companies in the Italian market; a market that is made up for 99.9% of SMEs and 94, 8% of micro-enterprises, the class, the latter, who owns Fit with 10 employees and a turnover of just under € 2 million. The trend is growing strongly, with high probability, the company in a few years will be able to migrate to the status of small business. Half of the turnover is located in Italy and half abroad, 40% for private customers and the remaining 60% for public customers. As micro enterprise Fit relies entirely on skills and ability to anticipate innovation, characteristics that allow it to play the role of "pilot fish" in the field directing the private clients business strategies as well as the mobility policies of public bodies.

A strong believer in the promotion of excellence and innovation, the "laboratory" Fit for work consistently worldwide benchmark then taking its ISO certified methodologies to propose the best solutions, and that they are especially able to maximize the benefits for the customer, always paying close attention to the negative externalities and social and economic impacts. These actions are transformed into services that residential customers are launching on the market, or mobility policies for public institutions, which have the task to manage, according to sustainability criteria, a system integrated mobility.

The composition of the customer portfolio between public and private Fit affected by the evolution in the time of the mobility market of goods and people, starting from a totally public management, monopolistic, it is finally directed a market model that increasingly rewards individual initiative. In this in direction Fit It is able to support companies by allowing them to optimize performance and to enhance the synergy with mode of transport, until some time ago competing with each other.

Fit over the years has developed a network of over 300 partners including public bodies (ministries, municipalities, provinces, regions, European Commission, foundations, chambers of commerce, public companies, etc.), private companies (in value-added services, automotive, technology , design and engineering, agro-food, consumer goods, etc.), trade associations (in the field of logistics, digital technology, mobility of people, etc.), fleet managers (local public transport companies, distribution and industrial logistics companies, carpooling and car-sharing, etc.), transport infrastructures (highways, roads, parking, dry ports, railways and ports), the international consulting firm (technology, design and engineering, etc. ) and research centers and universities (public and private research institutes, science parks, foundations, etc.).

Among the main customers in Italy are mentioned TIM, Iveco, TNT, Almaviva, Saba, Poste Italian, KPMG, PwC, Cotral, ATAC, AISCAT, ANAS, ENEA, Viasat, many municipalities and different M inisteri, ports and logistics centers in Italy and Europe; abroad Procter & Gamble, Transport for London, Van Hool, the European Commission, UITP, UNIFE, Polis, Stadler, Air Liquide, Transport for Greater Manchester, Van de Rijketc, etc ..

Among the founding values on which the company relies stand ethics, the spirit of collaboration, sharing and courage. The objective is to help customers and partners to achieve radical changes for a sustainable future of the planet. Fit has long taken an evolutionary process and intends to invite civil society, central and local government, industry and academia to come together to give life to a real change in the way we live and move.

20th ANNIVERSARY FIT

MOBILITY CHANGE GEAR

4 October 11 am - Ara Pacis


9 billion people will inhabit the planet earth in 2050 and the ambition of FIT is to contribute concretely to resilient development by involving - in a choral manner - innovative stakeholder and SME.

With the prospect of the next twenty years, the goals that FIT has set itself are certainly more important and challenging: to contribute to focusing on the theme, aggregating not only institutions and operators, but also all those who determine economic and social development towards a true sustainable development, proposing and implementing more and more innovative solutions that can move the horizon closer to true and desired change of gear.

Sustainable mobility is therefore the focus of the event promoted by FIT October 4 next to the Ara Pacis, which will involve the main Italian stakeholders.

The meeting, organized for the twentieth anniversary of the company, will be an opportunity to illustrate the evolution of the world of sustainable mobility in the last twenty years, with a time perspective to imagine the future trends in a key sector for economic development and for the quality of life of citizens.

The e-commerce is the revolution in the logistics of our cities

E-commerce has reached the threshold of about 20 billion euros with about 20 million buyers in 2016, a remarkable figure that is articulated in products and services. Products have grown more in recent years and today account for about 3% of purchases by Italians with some sectors, such as consumer electronics, which have reached 17% penetration. This results in the fact that about 12 million parcels are delivered every month to the homes of Italians with buyers' satisfaction. Logistics, in all its articulations, has certainly been an important creator of e-commerce success, even in Italy. In recent years we have seen a leap of quality in the sector unthinkable until some time ago.

A Massimo Marciani founder and president of Fit Consulting, a company for over twenty years engaged in research and innovation applied to the sustainable mobility of goods and people, we asked what's cooking between visionary services such as deliveries with drones, robots, or more simply the birth of small transit points in our cities.
Massimo, will the robots then do the work of logistic operators in the future?

I do not like the forecasts. Surely there is the need to introduce the robots in production especially for warehouse operations. But it is not a replacement to 360 degrees of human activity. There are functions that are and will remain men. We say that the introduction of robots concerns more repetitive functions. The picking is an activity that technology will improve over time, meaning that the robotization of this activity is plausible, and in part already exists. If I have to imagine the future, I see a work of robots alongside individuals. And then there is another point to point out: robots will never works without humans management. Then it will also change the role of the operator and his skills. For robots, already in computerized warehouses, it is entrusted with the picking activities. There are large areas, the robots receive input, pick up the product (or an entire part of the shelf) and the lead operator. So the operator no longer moves.
What's about drones?

Delivery through the drones will become a reality. But not as it has been understood so far. Deliveries with drones are applicable in specific situations which represent a very small percentage of total deliveries. Not sure to serve a condominium in Milan, for example.
What is the state of art in Italy?

In Italy today, the product value from e - Commerce is over 19 billion euro, with a penetration of 5% and a growth rate of demand among the highest in the world: 18%. But an e - commerce success can not be separated from the definition of proper logistics strategy, as it affects the cost, perception and satisfaction of the consumer. The main consideration is that the major players in e-commerce continue to move upward the B2C service references for product delivery. Service in the most basic sense of home delivery means shortness of order-delivery cycle time and reliability in accordance with promise. The 24 hour benchmark of the express courier service, up to just a few years ago considered to be of excellence, is overcome by increasingly aggressive bids for wider population / territory areas and product categories. Always on time delivery services also the basic sense of service tends to include a number of items once considered accessories such as the appointment, messaging, etc ... whose spread is now such that they are no longer a plus but can be a gap their absence. So will happen soon for the delivery of goods in the evening (up to 24 hours), weekends, etc ... However, it is still difficult to speculate on experimental models of delivery assisted in alternative places in the trunk, etc ... Evolution similar is going on in the formulas click & collect, and even in formulas with subscription could assume that less exposed to competition.
How do you imagine logistics in twenty years?

I imagine substantially without borders. Global logistics, with world-optimized movements. Which does not necessarily mean moving the products. Also because maybe in twenty years there will be technology that will allow 3D printing of certain products and, therefore, will also move the place of production. And I imagine a manufacturing company that will get closer to logistic networks. Today, manufacturing districts are essentially in three areas of the world: Southeast Asia, China and India. In the future, distances from a producer to a consumer could be considerably shortened, and perhaps these countries are already gearing up to meet domestic demand. The future of e-commerce logistics will consist in the development of flexible and personalized delivery solutions tailored to the specific needs of individual e-shopper: scheduled timetable (rather than weekly or monthly) delivery timetable , shortened schedules, activation of "floor plan" delivery procedures ... For this logistics must shift gears. Logistics is a key enabler of e-commerce at a time when the major vendors e- must ensure a customer service so we can do is get involved.
In November the 12° MAIOR User Meeting
The 12° MTRAM User Meeting, organised by MAIOR, TTS Italia ordinary member, will be held on the 16 November 2017 in Florence.
Public transport in Italy, national and international best practices as well MAIOR's customers projects will be discussed. Also, this year, a new MAIOR big change will be presented: the entrance in Clever Devices, the American company leader in the ITS sector. Finally, MTRAM software as well as Clever's ITS solutions will be presented.
Source: MAIOR
ESRI Italia: in October a webinar for developers
ESRI Italia, TTS Italia ordinary member, will hold a free webinar on ArcGIS, the portal for developers.
ArcGIS for Developers is the landmark, for developers and non-developers, for creating applications that allow to view maps and geographically analyze all types of devices.
The webinar will illustrate the best strategy for building an app and extending the ArcGIS platform.
In the webinar, the engineers of Esri Italia will address various topics:
– Account Developer
– Webmap, WebScene
– Different options amon App, APIs and SDKs
– REST API
– Security and Authentication
– DevLabs
–Esri Library (Mobile, Web and Desktop APIs and SDKs) to create a brand new App
– Scripting and ArcGIS platform customization
– Examples of Apps
The webinar is on 5th of October, H 11-12
To register click here
Source: ESRI Italia
Esri Italia opens a new office and hold an event in Sardinia
On 12 October, Cagliari, Sardinia, will host the event organised by ERSI Italia, TTS Italia ordinary member, "The Science of Where Forum – Sardinia. The geoinformation for the digital development of Sardinia".
The event will also be the occasion to present the new ESRI Italia office in Cagliari as well as to discuss about: digitalization, cloud, smart cities.
For the detailed programme of the vent and registration, click here
Source: ESRI Italia
Indra and Polytechnic University of Milan: artificial intelligence to reduce traffic
Indra, TTS Italia ordinary member, is leading the European R&D&i project BeCamGreen, with the goal of developing a solution based on computer vision and big data, to contribute to reducing traffic, especially of vehicles with a single occupant, and boosting new policies on sustainable mobility. This innovation activity in the area of the digital cities is financed and carried out within the EIT Digital, a leading European digital innovation and entrepreneurial education organisation driving Europe's digital transformation, and it counts with the participation of the Polytechnic University of Milano, TTS Italia ordinary member. The project intends to take advantage of previous studies to perfect and test, in a real scenario with traffic, a product that is fully marketable and unique, for the automated, real-time and highly precise identification of the type of vehicle traveling on the road and its number of occupants, in both front and back seats. The solution will make it possible for local authorities and other transport infrastructure managers, like road and parking operators, to know mobility patterns and define strategies and policies to reduce traffic congestion, prioritize and promote the use of public transportation, high-occupancy and low-emission vehicles, with the resulting improvement in traffic, air quality and noise levels. The automated and precise characterization of vehicles and occupants, combined with data processing and analysis, will facilitate better knowledge of traffic, the application of discounts or penalties, for example, variable rates at parkings or tolls; access restrictions to certain roads, especially in city centers, depending on the passengers or vehicle type, license plate number, etc. It will also contribute to promoting shared transportation among citizens: public transport, car-sharing, high occupancy, low emissions, dissuasive parkings, etc. Currently, the implementation of these types of measures and the detection of infringement entails surveillance and dissuasive controls by traffic authorities, which is complex and hardly effective or reliable in scope. BeCamGreen intends to culminate in the development of a commercial product that is reliable and reasonably priced to address a real market need. Currently this type of solution is being demanded in USA, were the number of HOV/HOT (High Occupancy Vehicles / High Occupancy Toll) lanes is increasing. In Europe, this solution intends to be a key element also for the demand management and city access strategies that are being gradually deployed in many cities since the past few years, based on the number of occupants, type of vehicle, plate or peak hours. BeCamGreen will develop an automated, non-intrusive solution, thanks to the use of state-of-the-art big data, computer vision, deep learning and multispectral analysis technologies. Indra will work on the evolution and improvement of the image processing algorithms for face and body detection that the company started to develop in previous R&D&i projects in which it has participated, like DAVAO. To reach the highest precision, the company will include better vision equipment and will combine these algorithms with new ones to improve accuracy. Furthermore, the solution will include multispectral analysis for detecting human skin to avoid false or erroneous detections, helping to differentiate a doll or "dummy" from a person, for example. The goal is to incorporate cutting-edge technology, in both hardware and software, to increase the system's precision and cut investment and operating costs for potential clients. The Polytechnic University of Milano will focus on developing a big data engine to detect and predict traffic situations by using and integrating data in real time from IoT sensors, social networks, different types of open data and of the vision subsystem itself developed during the project. This real-time macro big data engine will contribute valuable information to help managers in their decision-making and in validating and improving their mobility management strategies.
Source: Indra
M.A.I.O.R. joins Clever Devices
M.A.I.O.R., TTS Italia ordinary member, has joined Clever Devices, a leading American company in providing intelligent transportation systems (ITS). Clever Devices is a leading provider of ITS solutions in the United States, with more than 350 employees and 250 customers. Many of North America's largest public transportation agencies including New York, Toronto, Chicago, Washington, DC and Miami use Clever Devices technology. The company is based in Woodbury, New York and has offices around the United States, Canada and Brazil. Founded in 1988, Clever Device's portfolio of innovative transportation solutions include fleet management, safety and security and passenger facing solutions that are strongly aligned with the scheduling and optimization solutions that M.A.I.O.R. has delivered to the Italian and international public transportation markets for over 28 years.
M.A.I.O.R will operate as a wholly owned subsidiary of Clever Devices and will maintain its headquarters in Italy. "M.A.I.O.R. and Clever Devices take the challenge together to enhance public transportation worldwide," said Leopoldo Girardi, CEO of M.A.I.O.R. "Our Italian Team will continue to design and develop MTRAM, the leading choice for transit scheduling optimization in Italy, making it more powerful and efficient to face the new global challenges. At the same time, we'll have the possibility to offer our customers high-tech ITS solutions natively integrated with MTRAM."
"Our customers are continuously asking us for scheduling solutions and MTRAM enables us to fill that need," said Frank Ingrassia, CEO of Clever Devices. "The addition of M.A.I.O.R.'s portfolio allows us to provide scheduling solutions to US customers with the same great level of service they have come to expect from Clever Devices for over 25 years".
Source: MAIOR
A new publication available on "Land transports and Energy– technologies, methods, applications"
A new volume has been recently published on "Land transports and Energy– technologies, methods, applications", by Bruno Dalla Chiara, Polytechnic University of Turin, TTS Italia ordinary member.
The reason behind the editing of this volume is basically due to the fact that transport systems change and in the 21st century the pursuit of greater oil independence has emerged vigorously.
Investments in so-called green engines, electric car battery chargers, new technological solutions, innovative systems, in general ITS (Intelligent Transport Systems), different ways of organizing or running a service or vehicle, are pursuing reduced dependence from the almost total oil monopoly with evident environmental benefits. In the urban sphere, public transport and systems based on centralized coordination can allow this purpose to be pursued because the choice of traction or propulsion (motors) can be centralized or coordinated.
This text addresses all these aspects from a technical and scientific point of view, providing both industrial and methodological solutions in the above-mentioned areas.
For further information: https://catalogo.egaf.it
Source: Polytechnic University of Turin
Pluservice at the 18th EPA Congress & Exhibition
Pluservice, TTS Italia ordinary member, took part at the 18th EPA Congress & Exhibition – Parking in the City Lounge, held 20-22 September 2017 in Rotterdam.
Pluservice, with a booth at the exhibition area, also held the speech on "An Innovative Multi-Service Platform for Park and Ride" in the Session 3 of the Parking Industry's speakers corner.
Source: Pluservice
TomTom launches real-time ev charging service to combat range anxiety
TomTom (TOM2), TTS Italia member, announced an innovative new service for drivers of electric vehicles (EV). It's called the TomTom EV Service, and it has been developed to help EV drivers to make informed decisions about when and where to charge their vehicles, reducing range anxiety.
The TomTom EV Service provides real-time availability for charging points, as well as other essential information such as opening hours, payment methods, plug types and more. The real-time availability information is sourced from market leaders in EV charging locations, and then intelligently fused with the TomTom Map. Because EV charge point availability changes throughout a journey, the information is updated continuously.
Antoine Saucier, Managing Director, TomTom Automotive, said: "One of the major barriers to driver adoption of electric vehicles is range anxiety, so with the launch of the TomTom EV Service, we're taking driver peace of mind to the next level, and encouraging sustainable mobility."
The TomTom EV service will initially launch in Europe, with a geo-expansion planned to North America early next year. After this expansion, TomTom's EV Service will list 35,000+ charging stations with real-time availability information, globally.
This announcement demonstrates the relevance of the TomTom's Connected Services, as well as the ability of TomTom to support its Automotive, Government & Enterprise customers globally with high-quality maps and relevant services.
A short film about the TomTom EV Service can be found here.
Source: TomTom
TomTom traffic can now reach 5bn people worldwide
TomTom (TOM2), TTS Italia ordinary member, announced the introduction of TomTom Traffic in Egypt, Morocco, Macau and Iceland. This extends the service's reach to 68 countries with a combined population of more than five billion people. With these new countries, TomTom adds to what is already the most comprehensive Traffic coverage of Europe and the Middle-East.
TomTom Traffic offers up-to-date information on road conditions such as traffic jams, roadworks and accidents. This information can be used by drivers to find the most optimal route and avoid congestion, but is also used by cities and road authorities to monitor, analyse and influence the traffic.
TomTom also announced that it is increasingly providing Lane-Level Traffic, a feature that is critical to autonomous driving. Already able to detect traffic on different lanes at junctions, TomTom Traffic can now also differentiate between traffic flow on High Occupancy Vehicles (HOV) lanes and regular lanes.
Ralf-Peter Schäfer, VP, TomTom Traffic, said: "With rapid developments in Autonomous Driving and an increased focus on Smarter Cities, accurate and fresh traffic information is playing an increasingly important role. Hitting this milestone is an exciting moment, knowing we are helping to accelerate the future of driving for billions of people worldwide."
TomTom will continue to support its customers with Traffic technology available in a greater number of countries, supported by the continuous growth in the supply of source data it receives from over 500 million connected devices*.
TomTom Traffic is expected to be launched in several additional countries in 2017 and 2018. This rapid growth demonstrates the scalability of the TomTom Traffic technology, as well as the ability of TomTom to support its Automotive, Government and Enterprise customers globally with high-quality maps and traffic services.
Source: TomTom
Torino Mapping Party: citizens contribute to the infomobility service
On Saturday, October 14, 2017, at 9.00 pm, the first Turin Mapping Party will be held, organized by 5T, TTS Italia prdinary member, and ITHACA, sponsored by the City of Turin.
Torino Mapping Party is a collaborative event open to citizens who want to help improve geographic information about their territory. The first goal of the Torino Mapping Party is to enable citizens and those who live in the city to contribute to the "Moving in Turin" service by increasing the information available on the OpenStreetMap maps used by the service, with a collective collection of data and information public utility.
No previous mapping experience is required for participation: experienced participants will be able to support those less experienced in a collaborative and shared activity. Participants will become volunteer "mappers" and can explore the neighborhood in full swing and detect, through specific apps, useful features and points of interest for city mobility. The collected data and information will be uploaded online from the same mappers on the maps used by "Moving in Turin".
Participation is free and limited to 40. Registration is open until 12 October 2017.
For further information, please visit: www.muoversiatorino.it/mapping-party.
Source: 5T