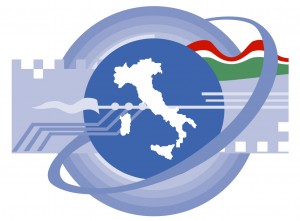 One the strategic mission of TTS Italia is the promotion of ARTIST, the Italian ITS Architecture developed by the Italian Ministry for Infrastructure and Transport, in consideration of the need of a unique frame work in which ITS applications, systems and services are integrated and interoperable and that represent the first, unavoidable step towards the full development of ITS on a national scale.
As per this aim, the Association, since 2002, has been deeply engaged in spreading information on ARTIST, living as much visibility as possible to the Architecture progresses through all its channel of communication and also organizing meetings and specific investigations.
TTS Italia, in collaboration with the associated Universities, promoted two studies for the definition of two new modules of ARTIST that the present versione of the Architecture is missing:
The Module 3 "Manage Traffic" (Phisic and Organizational Architecture)
The Module 7 "Urban Freight Transport" (Logic, Phisic and Organizatonal Architecture).