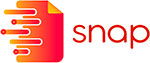 Il 23 Gennaio 2020 alle ore 11.00, TTS Italia organizzerà un webinar sul tema della conversione di complessi dati del settore del trasporto negli standard richiesti (NeTEx, SIRI) dal Regolamento Europeo 2017/1926 per supportare operatori e gestori delle infrastrutture di trasporto che possono rendere i loro dati interoperabili e conformi agli standard.
Tale webinar viene organizzato nell'ambito di SNAP (Seamless exchange of multi-modal transport data for transition to National Access Points), un progetto della durata di un anno (Gennaio 2019 – Dicembre 2019), coordinato da Cefriel, e co-finanziato dalla Commissione Europea attraverso EIT Digital, in cui TTS Italia è coinvolta a supporto di Engineering Ingegneria Informatica SpA, socio ordinario di TTS Italia e partner del progetto SNAP.
In particolare, obiettivo del webinar sarà di:
– riprendere i contenuti del Regolamento Delegato europeo 2017/1926 (TTS Italia)
– informare sulle attività svolte dall'Italia sul NAP e in generale sul Regolamento 2017/1926 (Ministero delle Infrastrutture e dei Trasporti)
– presentare i risultati finali del progetto SNAP (Cefriel).
Il webinar è gratuito e aperto a tutti gli attori interessati, previa registrazione inviando una email a redazione@ttsitalia.it entro il 13 Gennaio 2020.